ISTC-GSI Young Scientists School 2011 "Ultra-High Intensity Light Science and Applications", GSI, Darmstadt, Germany, October 2011.
18.10.2011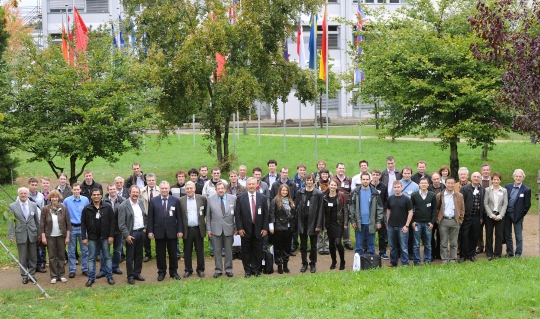 The First ISTC-GSI Young Scientists School 2011 "Ultra-High Intensity Light Science and Applications" was held at GSI Helmholtzzentrum für Schwerionenforschung GmbH, Darmstadt, Germany, October 10 -15, 2011. The school organizers are the ISTC and GSI with support from FAIR and EMMI.

The program of the school provided a broad review of the scientific activities in the field of high power laser interaction with matter
(http://gsi.de/forschung/pp/dates/Agenda.html).

The school brought together 39 participants from Russia, Germany and France that made 30 poster and 12 oral presentations. Well-known scientists from Europe, Japan, and Russia delivered lectures associated with laser technology, laser-plasma interactions, industrial applications and applications in medical diagnostics and hadron therapy.

Students, post-graduates and post-doctorates under 35, focusing on the subject of the school were invited to participate. Particularly encouraged were students and young scientists, engaged in research related to the subject of the school. Six winners of this competition were defined by all school participants on the basis of results of oral presentation and discussion of the presented results.

It is expected in the near future to conduct experiments on the processes of electron-positron plasma creation, ultra-bright and ultra-short gamma-ray bursts generation etc.

The first school of young scientists focusing on ultra-high intensity light science and applications at GSI facilitated contacts between the young generation of scientists to establish collaboration with a better knowledge of peculiarities of the European and Russian science.

The even was conducted in the framework of the ISTC targeted Initiative "Ultra-High Intensity Light Science and Technologies"

For further information please contact Yuri Malakhov; e-mail address: malakhov@istc.ru, phone: +7 (495) 982 31 57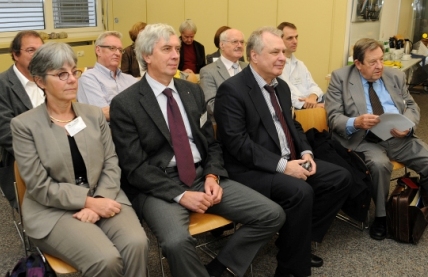 The International Science and Technology Center (ISTC) is an intergovernmental organization connecting scientists from Kazakhstan, Armenia, Tajikistan, Kyrgyzstan, and Georgia with their peers and research organizations in the EU, Japan, Republic of Korea, Norway and the United States.
ISTC facilitates international science projects and assists the global scientific and business community to source and engage with CIS and Georgian institutes that develop or possess an excellence of scientific know-how.
Annual Reports
Annual Reports
The electronic version of the 2020 Annual Report
2020 Audited Financial Report
view
Значимы проект
See ISTC's new Promotional video view

Subscribe to our newsletters