Workshop Innovative Drug Discovery Collaboration, 7-9 August, Canada
09.08.2011
The Innovative Drug Discovery Collaboration Workshop was held on 7-9 August in Niagara Falls, Canada. Twenty researchers and industry experts from Russia, Georgia, Armenia, Kazakhstan, Kirgisia, Ukraine, USA and Canada took part in the event. They discussedmeans to stimulate the development and production of innovative drugs in CIS.

Project proposals have been discussed with the participation of University of Saskatchewan (Canada), International Consortium on Antivirals (USA), Collaborative Drug Discovery Network (USA), NY Biosciences (Canada), TheraLase Technologies Inc., The Canadian Foundation for Global Health (CFGH), The Global Partnership Program/ NSERC, GIPP, and the US Department of Energy.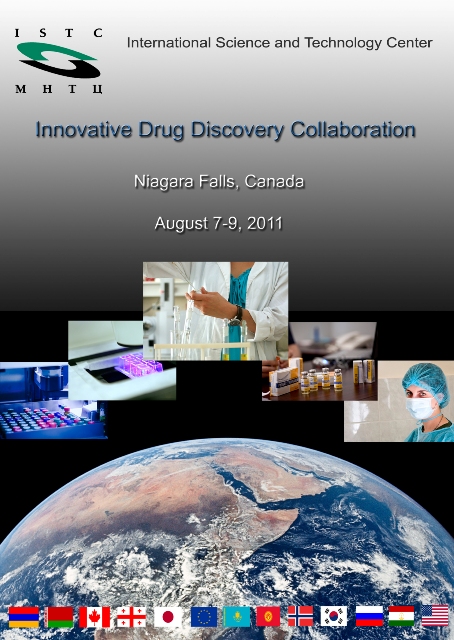 The International Science and Technology Center (ISTC) is an intergovernmental organization connecting scientists from Kazakhstan, Armenia, Tajikistan, Kyrgyzstan, and Georgia with their peers and research organizations in the EU, Japan, Republic of Korea, Norway and the United States.
ISTC facilitates international science projects and assists the global scientific and business community to source and engage with CIS and Georgian institutes that develop or possess an excellence of scientific know-how.
Annual Reports
Annual Reports
The electronic version of the 2020 Annual Report
2020 Audited Financial Report
view
Значимы проект
See ISTC's new Promotional video view

Subscribe to our newsletters