Workshop "Nano, Bio, Environment", Tohoku, Japan
19.10.2009
On October 19, ISTC organized, jointly with Tohoku University, the Workshop "Nano, Bio, Environment" in Tohoku University, Japan. The event brought together leading Japanese scientists with their Russian counterparts from Siberia and the Far East regions.
Besides the event, the Head of the Siberian Branch of the Russian Academy of Sciences, A.L.Aseev, and the Head of the Far East branch of the Russian Academy of Sciences, V.I.Sergienko, gave a presentation at the National Institute of Science and Technology Policy (NISTEP) and at the Japan Business Federation (Keidanren).
As well, the Russian delegation had meetings at the Ministry of Foreign Affairs of Japan and at the Ministry of Education, Culture, Sports, Science and Technology to expose collaboration opportunities between their regions and Japan.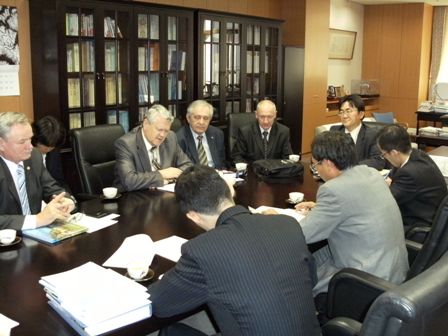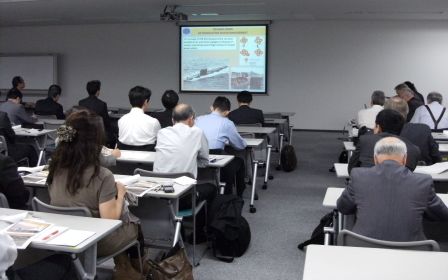 The International Science and Technology Center (ISTC) is an intergovernmental organization connecting scientists from Kazakhstan, Armenia, Tajikistan, Kyrgyzstan, and Georgia with their peers and research organizations in the EU, Japan, Republic of Korea, Norway and the United States.
ISTC facilitates international science projects and assists the global scientific and business community to source and engage with CIS and Georgian institutes that develop or possess an excellence of scientific know-how.
Annual Reports
Annual Reports
The electronic version of the 2020 Annual Report
2020 Audited Financial Report
view
Значимы проект
See ISTC's new Promotional video view

Subscribe to our newsletters