9th International Conference on Mercury as a Global Pollutant 'ICMGP 2009', China, 7-12 June
12.07.2009
ISTC took part in the 9th International Conference on Mercury as a Global Pollutant 'ICMGP 2009' held in Guiyang City, China, on June 7-12, 2009. The conference held for over 18 years has become a reference on environmental mercury related issues for experts around the world.
The 9th ICMGP adopted a unique "Ecosystem Approach" where all aspects of mercury biogeochemistry were considered in a comprehensive manner and linked to the specific circumstances of exposed local communities to examine general health status and socio-economic constraints.
Twenty three Special Sessions were organized in the frame of the conference.
ISTC financially supported and took part in the organization session (S12) "Identification, Characterization, and Remediation of Mercury Contaminated Sites". The session focused on the following topics:
Determination of the extent of remediation needed

Selection of remediation methods
Nine scientists from Russian and Kazakh research institutes presented their project results related to the abovementioned subject areas. Participants from the USA, China, Canada, and EU took part in the session.
The main topics of the discussion were focused on:
efficiency assessment of engineering solutions and exchange of experience in remediation of areas contaminated with mercury;

application of different approaches and ways of assessing the effects of mercury on the health of populations;

development of new approaches and cost-effective technologies to minimize mercury hazards;

New scientific and technological studies and new projects aimed at minimization of mercury hazards.
ISTC Senior Project Manager responsible for this topical area Valentina Rudneva gave the presentation "ISTC Activities and Projects Related to Mercury Contamination". Project results were presented at the session and a detailed brochure of these projects was distributed (see PDF).
More than 560 participants from 43 countries took part in the conference. The program and abstracts of the conference were published.
Various publications will publish the most interesting reports on:
Water Air and Soil Pollution – Focus: biogeochemistry of mercury in the environment.
Atmospheric Chemistry and Physics: Atmospheric Mercury.
Applied Geochemistry: Mercury in contaminated sites.
Environmental Health Perspectives: Health related issues.
Read the ISTC booklet distributed at the event Download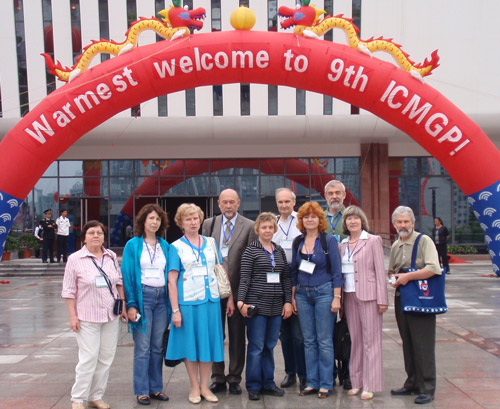 ISTC delegation at the event
The International Science and Technology Center (ISTC) is an intergovernmental organization connecting scientists from Kazakhstan, Armenia, Tajikistan, Kyrgyzstan, and Georgia with their peers and research organizations in the EU, Japan, Republic of Korea, Norway and the United States.
ISTC facilitates international science projects and assists the global scientific and business community to source and engage with CIS and Georgian institutes that develop or possess an excellence of scientific know-how.
Annual Reports
Annual Reports
The electronic version of the 2020 Annual Report
2020 Audited Financial Report
view
Значимы проект
See ISTC's new Promotional video view

Subscribe to our newsletters