EU-RUSSIA Boron Neutron Capture Therapy (BNCT) Workshop
16.03.2009

Moscow, 16 March 2009 - As a result of the "EU-Russia Boron Neutron Capture Therapy (BNCT)" workshop, an international task force was proposed in order to improve global cooperation and coordination of the work in this field of science.

The workshop, organized by ISTC in collaboration with the French G8 Global Partnership Program, explored what has been done in the EU and Russia on BNCT to determine the next steps to take towards acceptance of BNCT as a potential cancer treatment model.

To date, ISTC has funded in excess of 2.2 million USD for research projects in Russia on BCNT. ISTC Executive Director, Adriaan van der Meer pointed out in his welcome address "ISTC has funded projects in Russia in all critically important areas of BNCT with support from almost all funding Parties. Relevant to today's meeting, we were pleased to see that the EU funding party as well as the scientific collaborators from the EU have shown great interest in collaborating with Russian scientist in this field."


Need for Greater Collaboration
Great strides have been made in the treatment of various types of cancer, but shortcomings remain with current treatment methods. Therefore, it is important to develop novel approaches that are not based on existing treatment models. BNCT potentially is such a new methodology although many technical challenges still need to be solved. One of the challenges to further the development of BNCT is to coordinate research between three critical groups of scientists:
Physicists that can develop accessible neutron sources, with the necessary characteristics;
Medical experts that can perform preclinical and clinical trials according to international regulatory requirements, in order to have this therapy methodology accepted in common day practice, and;
Chemists that can develop Boron containing drugs, which will accumulate in cancer cells in sufficient concentrations, but which are not absorbed in healthy cells.
All these three fields are essential to successfully bringing BNCT into common medical practice.

One of the important next steps proposed during the workshop was the creation of an international task force (which will include representatives from Russia, EU, USA, Canada and Japan) in order to:
Coordinate activities between the different research groups around the world, because no group has enough resources to perform all the required steps in order to bring BNCT into common day practice;
Identify research groups in the world that are interested in developing BNCT;
Map the skills, capabilities at these centers in order to determine where centers can complement each other, to strengthen international collaboration;
Improve exchange of scientific data on current and past work between the different groups involved in BNCT;
Formulate protocols to harmonize the different approaches that are currently in use, in order that data from different centers can be compared easily, as well as to present uniform data to health regulatory bodies.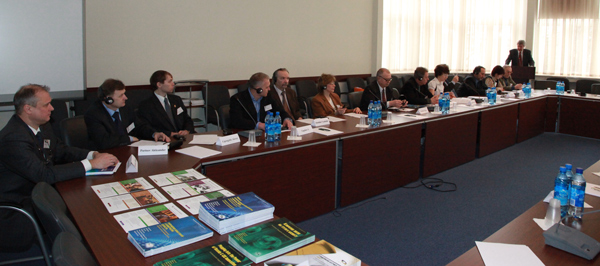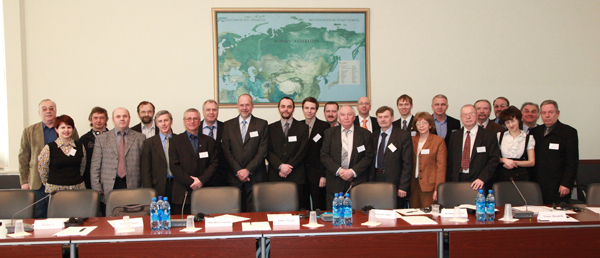 The International Science and Technology Center (ISTC) is an intergovernmental organization connecting scientists from Kazakhstan, Armenia, Tajikistan, Kyrgyzstan, and Georgia with their peers and research organizations in the EU, Japan, Republic of Korea, Norway and the United States.
ISTC facilitates international science projects and assists the global scientific and business community to source and engage with CIS and Georgian institutes that develop or possess an excellence of scientific know-how.
Annual Reports
Annual Reports
The electronic version of the 2020 Annual Report
2020 Audited Financial Report
view
Значимы проект
See ISTC's new Promotional video view

Subscribe to our newsletters