ISTC/ STCU Symposium and Seminar:The Experience and Technology of Russia, Ukraine, and Other CIS on Remediation and Restoration of Environments.
06.02.2012
ISTC funded know how was brought to the authorities of Japan and Japanese scientific leaders during two symposia held on 3-4 February, 2012 in Tokyo respectively Fukishima city.

An overview was presented of most relevant scientific and technological knowledge in the field of land remediation and soil rehabilitation. Practical experience of use for Fukushima was demonstrated by Russian and Belorussian scientists especially acquired after the accident at the Chernobyl Nuclear Power Plant.

Japan is a founding member of ISTC. The meetings were attended by high-level representatives and were co-organised with STCU, DoE, Ministry of Education, Culture, Sports, Science and Technology (MEXT), Ministry of Environment, Ministry of Foreign Affairs, OECD, and IAEA.

Additional information can be obtained from Mr. Yasumasa Watanabe of ISTC (e-mail : watanabe@istc.ru)

You can find the opening remarks by the Honorable Ronald F. Lehman II, Chairman of the ISTC Governing Bord made on 3 February and 4 February, 2012 respectively:
Download
Download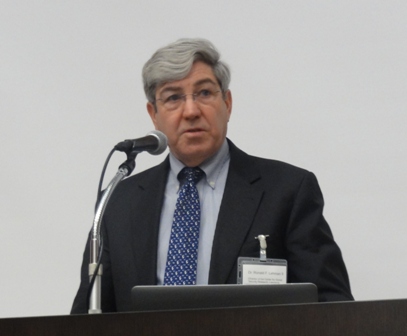 The International Science and Technology Center (ISTC) is an intergovernmental organization connecting scientists from Kazakhstan, Armenia, Tajikistan, Kyrgyzstan, and Georgia with their peers and research organizations in the EU, Japan, Republic of Korea, Norway and the United States.
ISTC facilitates international science projects and assists the global scientific and business community to source and engage with CIS and Georgian institutes that develop or possess an excellence of scientific know-how.
Annual Reports
Annual Reports
The electronic version of the 2020 Annual Report
2020 Audited Financial Report
view
Значимы проект
See ISTC's new Promotional video view

Subscribe to our newsletters