ISTC Webinar Series on Stakeholder Engagement in Nuclear Safety
08.07.2021
In Africa, as elsewhere, Stakeholder Engagement is precondition and an indicator for the development of nuclear infrastructure and the spread of nuclear safety and security culture. The International Science and Technology Center (ISTC) conducts a series of webinars spotlighting the topic as well as sharing of experience by several African countries – a monthly event in the framework of which the country specific reports on Malawi, Tanzania, Namibia and Zambia were discussed in recent months.
On 22 July 2021, from 14:00 h until approximately 16:00 h, Nur-Sultan time, ISTC will host a webinar on building capacity and sustainability in the nuclear sector of African countries, participants in the EU funded ISTC-implemented projects on nuclear safety and security in Africa. The webinar will include a presentation "Transportation of UOC- Issues and Challenges" with recommendations for the establishment of informal national and regional networks(Committees) of Stakeholders. A country – specific report on Mozambique will also be presented.
The Webinar will take place on Zoom platform, on July 22, 2021, from 14.00 h, Nur-Sultan time.
For more information, and in case you are interested to attend, please, contact Ms. Diana Akhmetova (akhmetova@istc.int).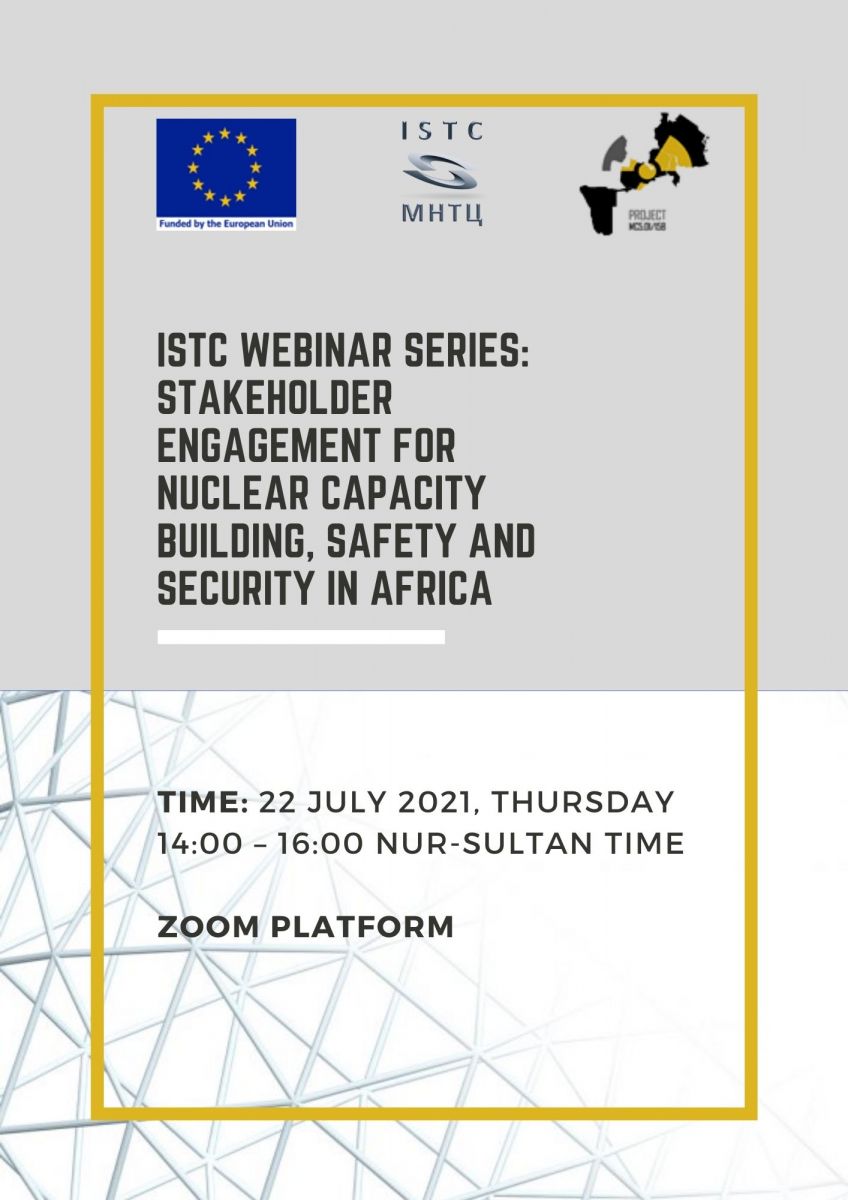 The International Science and Technology Center (ISTC) is an intergovernmental organization connecting scientists from Kazakhstan, Armenia, Tajikistan, Kyrgyzstan, and Georgia with their peers and research organizations in the EU, Japan, Republic of Korea, Norway and the United States.
ISTC facilitates international science projects and assists the global scientific and business community to source and engage with CIS and Georgian institutes that develop or possess an excellence of scientific know-how.
Annual Reports
Annual Reports
The electronic version of the 2020 Annual Report
2020 Audited Financial Report
view
Значимы проект
See ISTC's new Promotional video view

Subscribe to our newsletters