ISTC Statement on Project 53 at the Biological Weapons Convention Meeting of States Parties 4 December 2019
18.12.2019
On 4 December 2019 in Geneva, Dr. Hendrik Visser, Partner Project Manager, made a statement on behalf of the EU Chemical Biological Radiological and Nuclear Risk Mitigation Centres of Excellence Initiative (EU CBRN CoE) and the International Science and Technology Center (ISTC) to the general assembly of the Biological Weapons Convention (BWC) Meeting of States Parties on EU CBRN CoE Project 53.
The statement highlights how the EU CBRN CoE Initiative together with the ISTC and civil society can make practical contributions to the implementation of the BWC.
For a copy of the statement, please check the BWC website (https://www.unog.ch/80256EE600585943/(httpPages)/5E44DF9F7FB5DE1AC12583BE00576666?OpenDocument ) or the direct link to the document: https://www.unog.ch/80256EDD006B8954/(httpAssets)/7C6C6B8A12037040C12584C600583BE9/$file/2019-12-04+ISTC+Statement+to+BWC+MSP.pdf)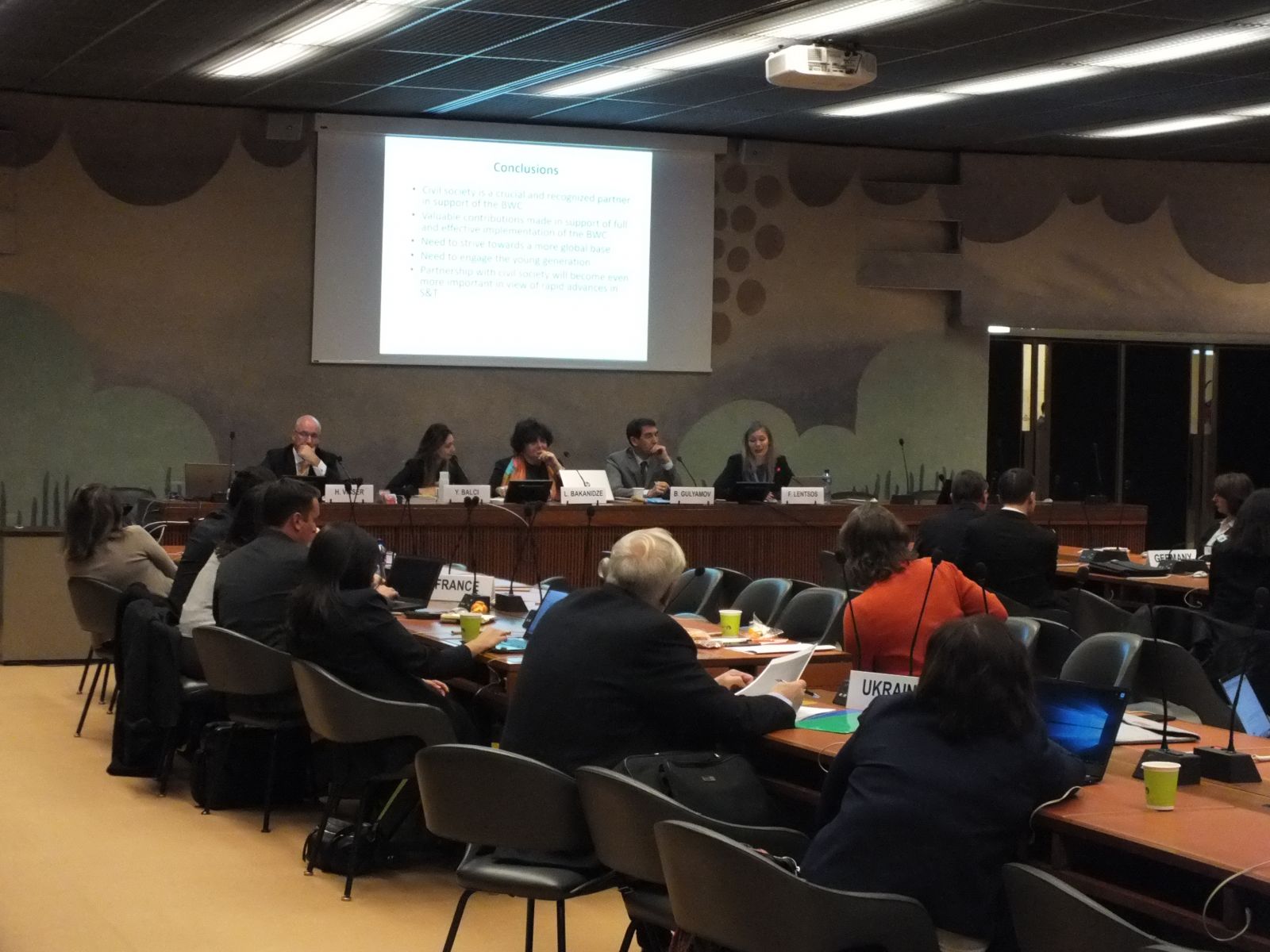 The International Science and Technology Center (ISTC) is an intergovernmental organization connecting scientists from Kazakhstan, Armenia, Tajikistan, Kyrgyzstan, and Georgia with their peers and research organizations in the EU, Japan, Republic of Korea, Norway and the United States.
ISTC facilitates international science projects and assists the global scientific and business community to source and engage with CIS and Georgian institutes that develop or possess an excellence of scientific know-how.
Annual Reports
Annual Reports
The electronic version of the 2019 Annual Report
2019 Audited Financial Report
view
Значимы проект
See ISTC's new Promotional video view

Subscribe to our newsletters