ISTC Attends a Presentation of a "Letter from Nur-Sultan" on the EU Strategy in Central Asia
09.12.2019
On 5 December ISTC attended a public event for the presentation of a "Letter from Nur-Sultan: European Union and Central Asia towards a new European regional strategy, organized by the EU Delegation and Carnegie Europe at Hilton Garden Inn in Nur-Sultan city. The Letter itself was prepared by a well-known Kazakhstani expert, political scientist, Chief Research Fellow of the Kazakhstan Institute for Strategic Studies, Dr. Murat Laumulin. This concise policy brief is a part of the Capitals Series by the Carnegie Europe, designed to collect views from various parts of the world on the EU external actions and policies. It is the first such publication on the Central Asian region and was focused on the EU-Kazakhstan and the EU-Central Asia relations.
In his opening remarks the EU Ambassador to Kazakhstan Sven-Olov Carlsson underlined that in Central Asia the European Union "remains open for cooperation and synergies with everyone, including China and Russia, based on full transparency and fully respecting the Central Asian states' ownership and sovereignty." These guidelines were also underscored in the interventions by the Visiting Scholar of the Carnegie Europe Dr. Stefan Lehne, and the Ambassador of Austria to Kazakhstan Mr. Gerhard Sailler and other European diplomats that took the floor.
The event was held in the light of the renewed EU Strategy for Central Asia, adopted in July 2019, which sets how the EU and the countries of Central Asia can work much more closely on issues such as resilience, prosperity and regional cooperation. In the opinion of Dr. Laumulin "the EU needs more assertive strategy. This would entail shifting from a simple, general dialogue with the target country, based on ideas and principles, to a more meaningful dialogue based on explicit criteria for implementing those ideas and principles.
During the event the participants discussed the regional dimensions of the EU Central Asia strategy and whether it was an adequate answer to the challenges of the 21st century. ISTC has a role in the joint actions to thwart the common security threats. Its implementation of EU regional projects on removal of uranium tailings in cross-boundary rivers is another illustration of the security – development nexus that the EU Strategy is called upon to address.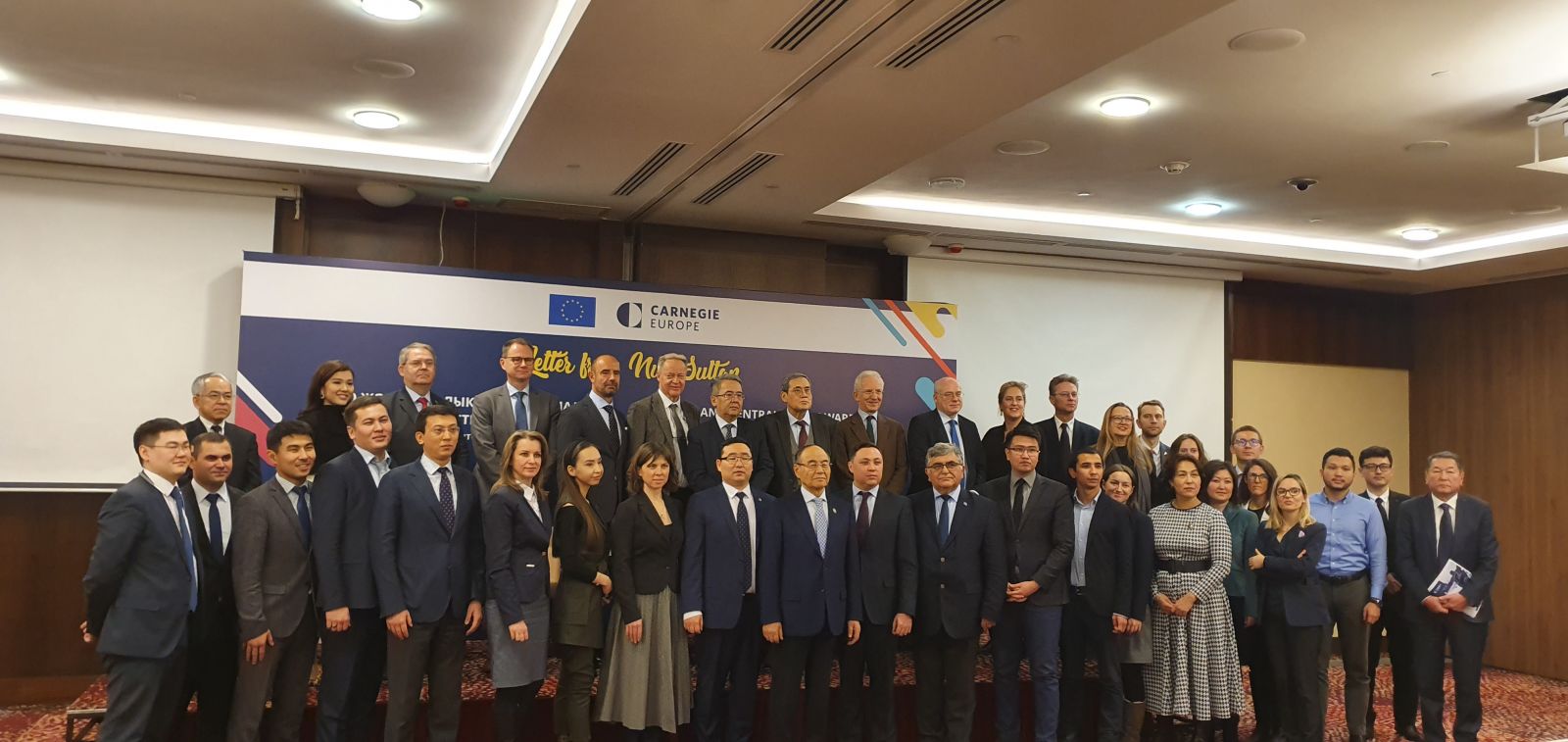 The International Science and Technology Center (ISTC) is an intergovernmental organization connecting scientists from Kazakhstan, Armenia, Tajikistan, Kyrgyzstan, and Georgia with their peers and research organizations in the EU, Japan, Republic of Korea, Norway and the United States.
ISTC facilitates international science projects and assists the global scientific and business community to source and engage with CIS and Georgian institutes that develop or possess an excellence of scientific know-how.
Annual Reports
Annual Reports
The electronic version of the 2019 Annual Report
2019 Audited Financial Report
view
Значимы проект
See ISTC's new Promotional video view

Subscribe to our newsletters