ISTC Attends the Forum "Space Days in Kazakhstan: Baikonur – the Cradle of World Cosmonautics"
12.11.2019
On 12 November 2019 ISTC attended alongside with other international organizations and embassies the opening of the forum "Space Days in Kazakhstan: Baikonur – the Cradle of the World Cosmonautics." The forum convened for the seventh time in Nur Sultan by the Ministry of Digital Development, Innovations and Aerospatiale Industry is a key meeting place for representatives of countries leading in space industry, investors, developers, owners and consumers of space technologies, scientists and experts. This year it attracted more than 650 participants from 25 countries.
In his opening remarks Prime Minister Askar Mamin noted that the Baikonur Cosmodrome, the first cosmodrome of the world is on the eve of a new stage of its development. He informed about plans to increase financing of space communication systems and remote sensing systems of Kazakhstan to $300 million, including with the involvement of private capital. He also announced the launch of a large-scale project - the Baiterek environmentally friendly space rocket complex at Baikonur.
Mr. Hugues Laporte Weyvada, General Secretary, Airbus Defence and Space, referred to the stable and long-term Kazakh-French industrial cooperation, that soon will be crowned by the creation of the Assembly and Testing Complex for spacecraft in the capital city.
Other speakers including Minister Askar Jumagaliev, the Head of the Roscosmos Dmitry Rogozin and Chief Financial Officer of One Web Thomas Whayne, commented on various aspects of the development of the space industry in Kazakhstan.
Kamen Velichkov, SPM &DA, representing ISTC at the Forum, attended the sessions on remote sensing from space and satellite navigation. The EU Galileo program was presented there, alongside with other space systems using remote sensing data to solve problems in agriculture, emergency situations, ecology and nature management, geodesy, cartography, and other tasks.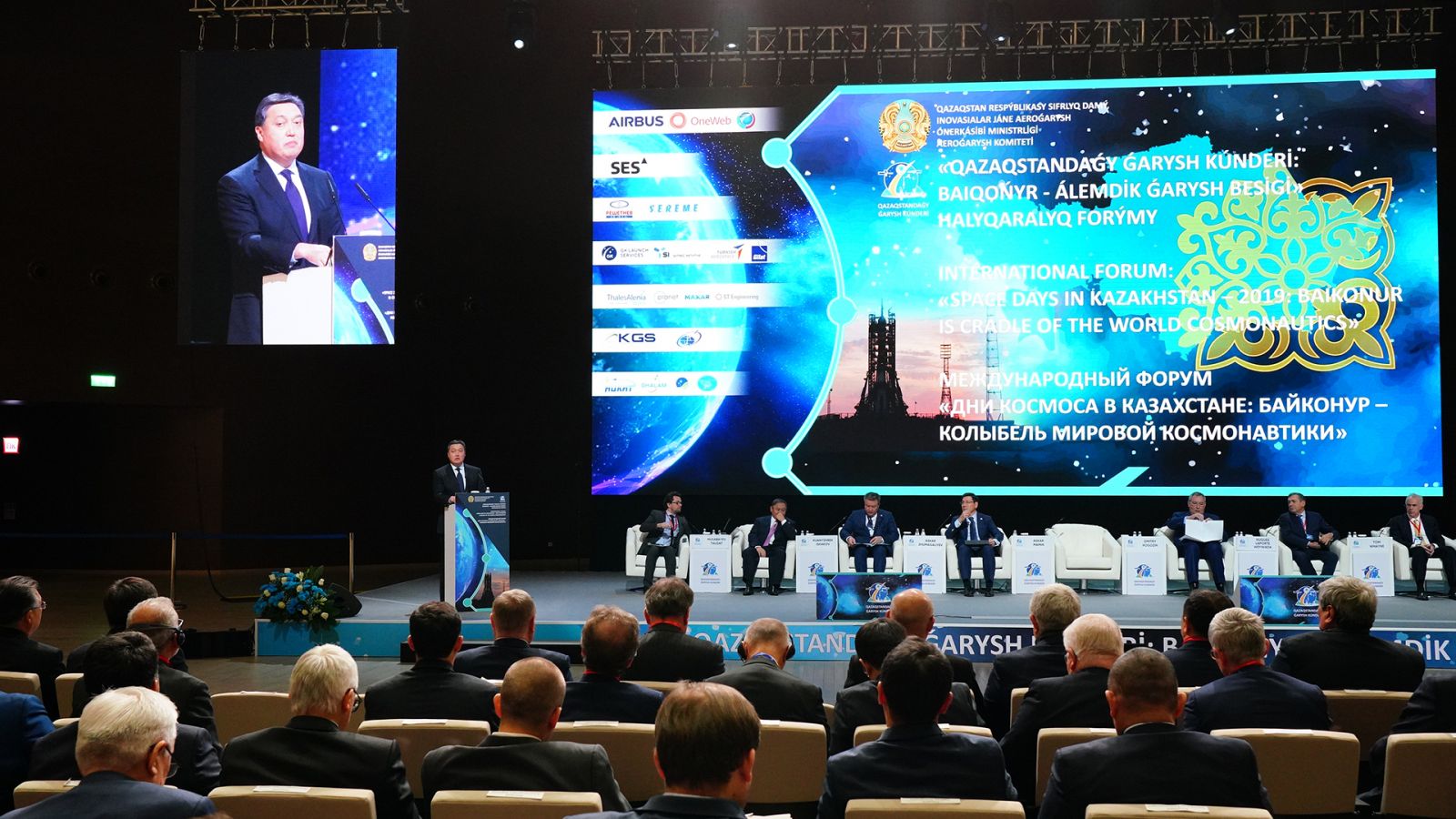 The International Science and Technology Center (ISTC) is an intergovernmental organization connecting scientists from Kazakhstan, Armenia, Tajikistan, Kyrgyzstan, and Georgia with their peers and research organizations in the EU, Japan, Republic of Korea, Norway and the United States.
ISTC facilitates international science projects and assists the global scientific and business community to source and engage with CIS and Georgian institutes that develop or possess an excellence of scientific know-how.
Annual Reports
Annual Reports
The electronic version of the 2019 Annual Report
2019 Audited Financial Report
view
Значимы проект
See ISTC's new Promotional video view

Subscribe to our newsletters