ISTC participates in an International Forum of Scientists and Experts in Nur-Sultan
31.10.2019
On 31 October 2019 ISTC took part in an International Forum of Scientists and Experts entitled "Unity in Diversity: Kazakhstan and International Experience", convened in Nur-Sultan and dedicated to the 10th anniversary of the Scientific and Expert Council of the Assembly of the People of Kazakhstan.
The Forum was inaugurated by Mr. Zhanseit Tuimebayev, Deputy Chairman, Head of the APK Secretariat, Administration of the President of the Republic of Kazakhstan. Other speakers included: Mr. Yerlan Abil, Rector, Academy of Public Administration; Prof. Dr. Zarema Shaukenova, Director, Kazakhstan Institute for Strategic Studies, Dr. Aigul Sadvokassova, Chairman of the SAC, Head of the Research Center in the Central Asian Region; and many other officials and members of the academia. Panel Discussions were dedicated to various aspects of the effective communication, to the role of youth and other topics.
Kamen Velichkov, SPM and DA, greeted the participants on behalf of ISTC during the Plenary session.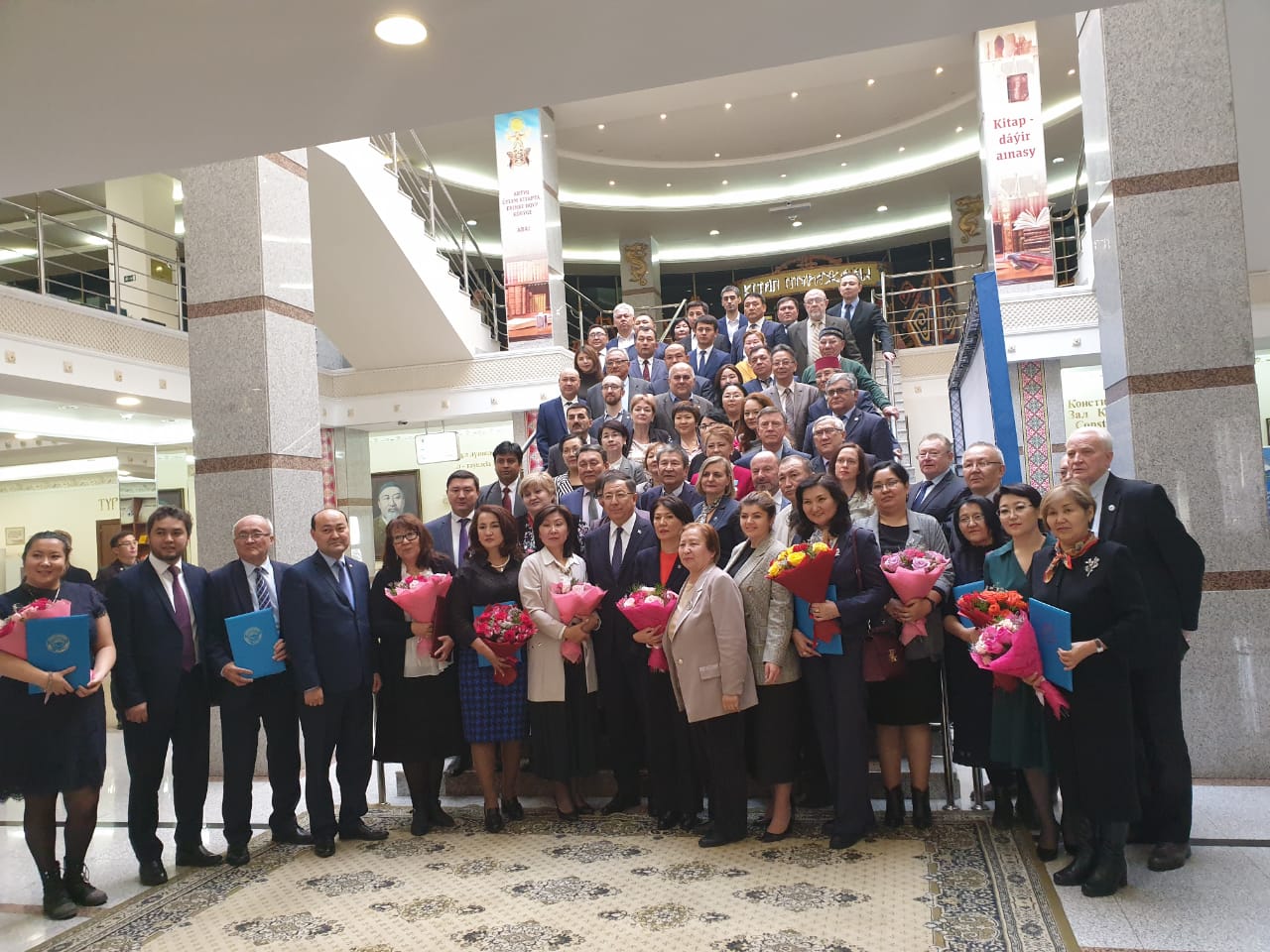 The International Science and Technology Center (ISTC) is an intergovernmental organization connecting scientists from Kazakhstan, Armenia, Tajikistan, Kyrgyzstan, and Georgia with their peers and research organizations in the EU, Japan, Republic of Korea, Norway and the United States.
ISTC facilitates international science projects and assists the global scientific and business community to source and engage with CIS and Georgian institutes that develop or possess an excellence of scientific know-how.
Annual Reports
Annual Reports
The electronic version of the 2019 Annual Report
2019 Audited Financial Report
view
Значимы проект
See ISTC's new Promotional video view

Subscribe to our newsletters