ISTC Hosts a Visit by a Delegation from South Korea
06.09.2019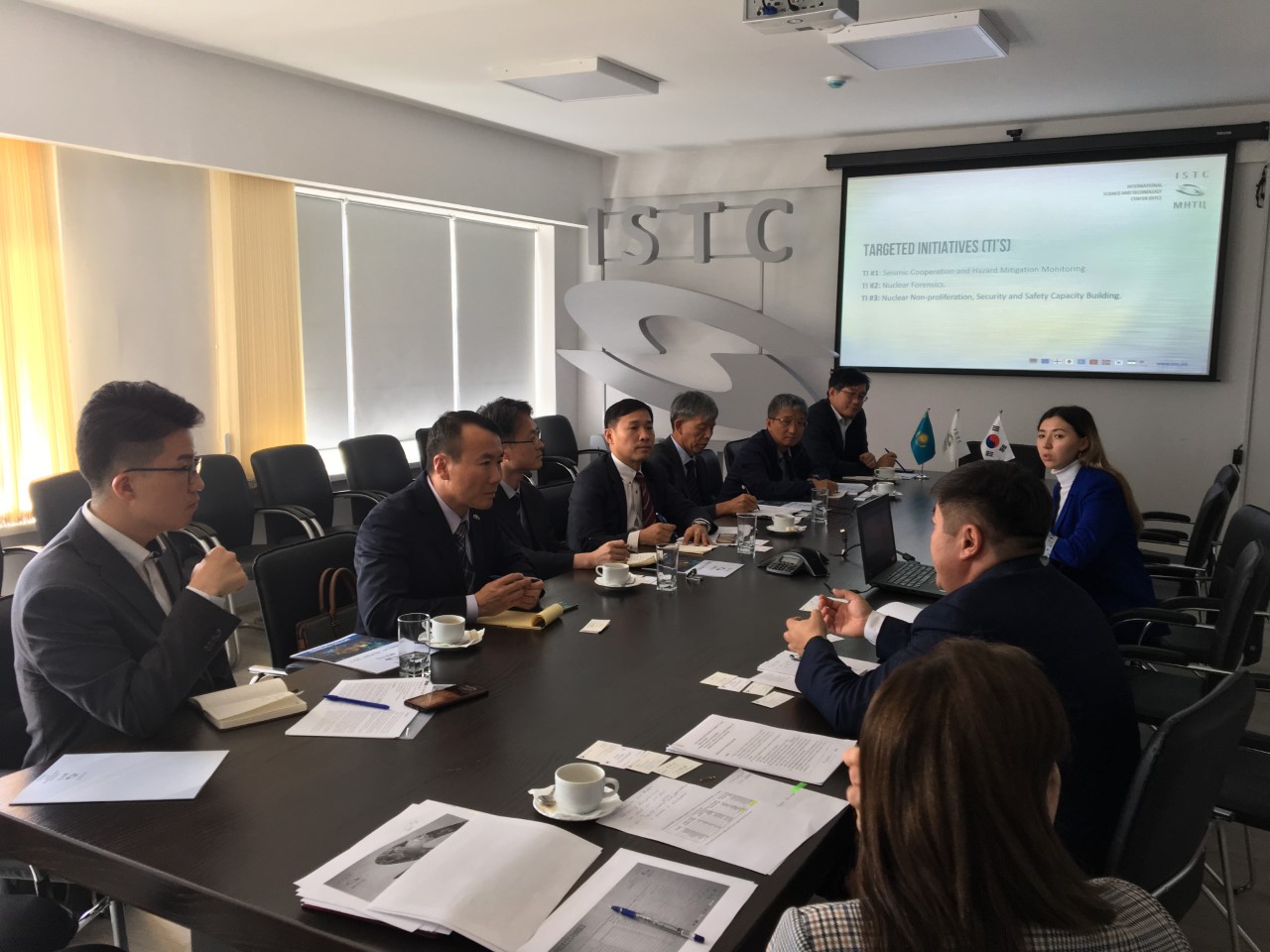 On 4 September 2019 ISTC hosted a delegation from the Ministry of Unification (MoU) of the Republic of Korea (ROK) in its Main Office in Nur-Sultan.
The delegation was led by Mr. Donghyuk Kwon, Director, MoU Peace Policy Division, former Assistant Secretary to the President at Office of the President of the Republic of Korea. It included also MOU officials, members of the Korean Embassy in Nur-Sultan, as well as scientists - Dr. Jinso An, Korea Institute of Nuclear Non-proliferation and Control and Dr. CHUN Geun Lee, Senior Research fellow, Division of Global Innovation Strategy, Science and Technology Research Institute.
ISTC Deputy Executive Director Aidyn Turebayev debriefed the guests about ISTC's mission, achievements and priorities, and the experience the organization has acquired through its contribution to denuclearization of Kazakhstan and other CIS countries. By linking such scientists and researchers with their colleagues from other parts of the world, ISTC facilitated their participation in international projects and their professional and career development.
During the meeting the sides noted with satisfaction that bilateral cooperation in non-proliferation was among the notable outcomes of Korean President Moon Jae-in's state visit to Kazakhstan in April 2019 and will probably remain on the agenda of the upcoming visit of Foreign Minister Atamkulov of Kazakhstan to Seoul.
The interlocutors noted with satisfaction that Korea is an important and consistent ISTC State Party, with growing prospects for further active participation in project funding and other activities of the organization. Until now Korea has funded 59 ISTC projects for more than USD 7 million.
ISTC CFO Sonya Vekstein; and Kamen Velichkov, SPM and DA, also took part in the meeting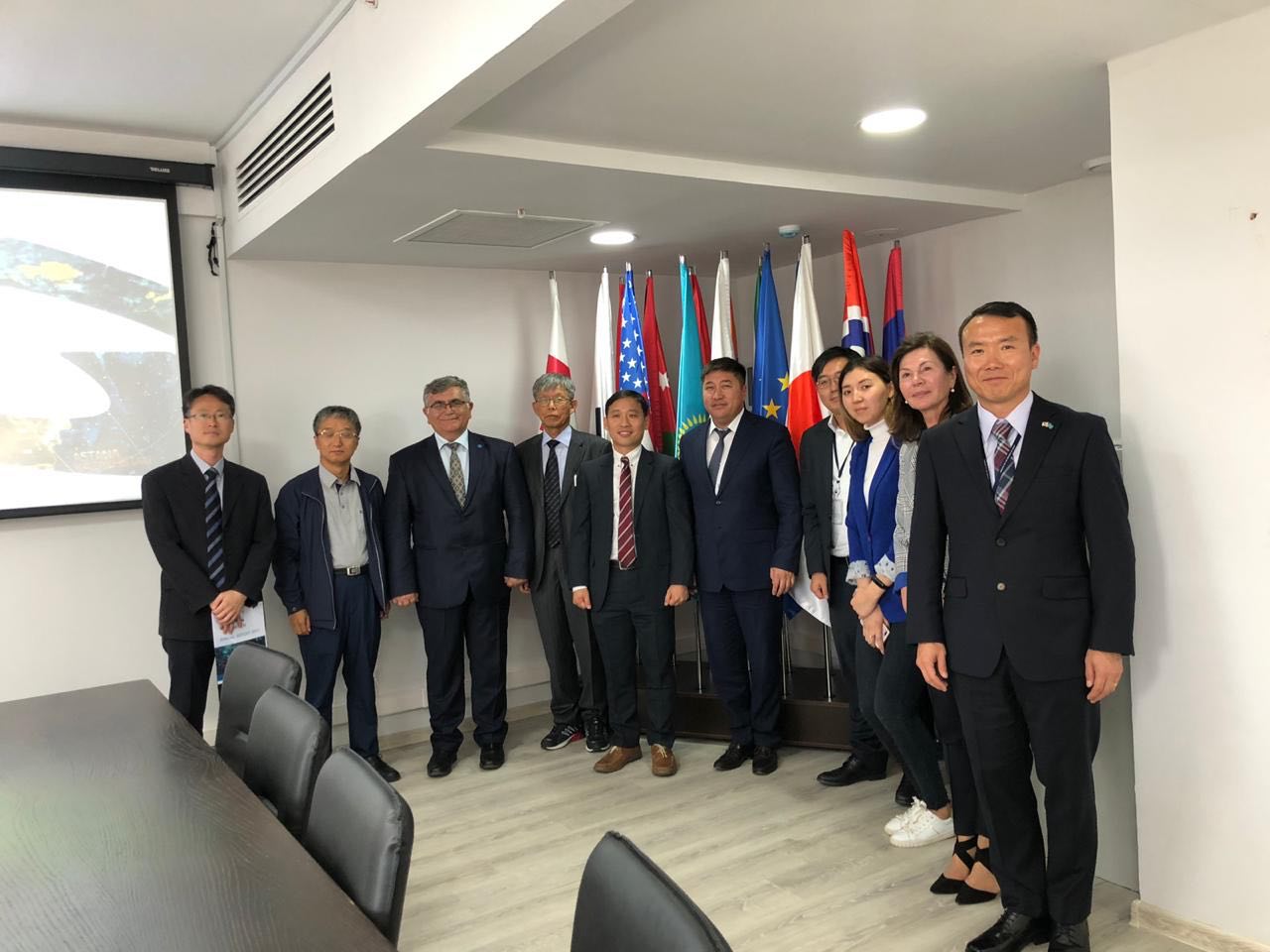 The International Science and Technology Center (ISTC) is an intergovernmental organization connecting scientists from Kazakhstan, Armenia, Tajikistan, Kyrgyzstan, and Georgia with their peers and research organizations in the EU, Japan, Republic of Korea, Norway and the United States.
ISTC facilitates international science projects and assists the global scientific and business community to source and engage with CIS and Georgian institutes that develop or possess an excellence of scientific know-how.
Annual Reports
Annual Reports
The electronic version of the 2020 Annual Report
2020 Audited Financial Report
view
Значимы проект
See ISTC's new Promotional video view

Subscribe to our newsletters