ISTC Honors Vladimir Shkolnik, One of its Founders
27.08.2019
On 27 August 2019 ISTC Executive Director David Cleave received at the ISTC Main Office in Nur-Sultan a distinguished guest, one of the ISTC founders, former Minister of Energy Vladimir Shkolnik. At a gathering, attended by members of the diplomatic corps and ISTC Secretariat, government officials, and other invitees, the Executive Director greeted Mr. Shkolnik on his seventieth anniversary and offered to him a certificate of recognition of his important contribution in establishing ISTC twenty-five years ago, and in relocating and reforming the organization presently. He also conveyed congratulations from the Chairman Ronald Lehman, and the members of the ISTC Governing Board.
In his response Dr.Vladimir Shkolnik recalled the great support ISTC has provided - ever since its establishment in 1992 - to the development of science in Kazakhstan, through projects, worth more than USD 80 million, and through connecting Kazakhs researchers and engineers with their colleagues abroad. He also offered to ISTC Secretariat some of his recent publications, including a book he has authored together with President Kassim Jomart Tokayev.
As a renowned Kazakhstani politician and nuclear physicist, who held numerous high ranking government positions, Vladimir Shkolnik heads today the Nuclear Society of Kazakhstan (NSK), the Kazakh Chapter of the Pugwash movement, and various other professional and civil society organizations. ISTC cooperates actively with NSK, with which it has concluded a Memorandum of Understanding on collaboration in the field of nuclear safety and security.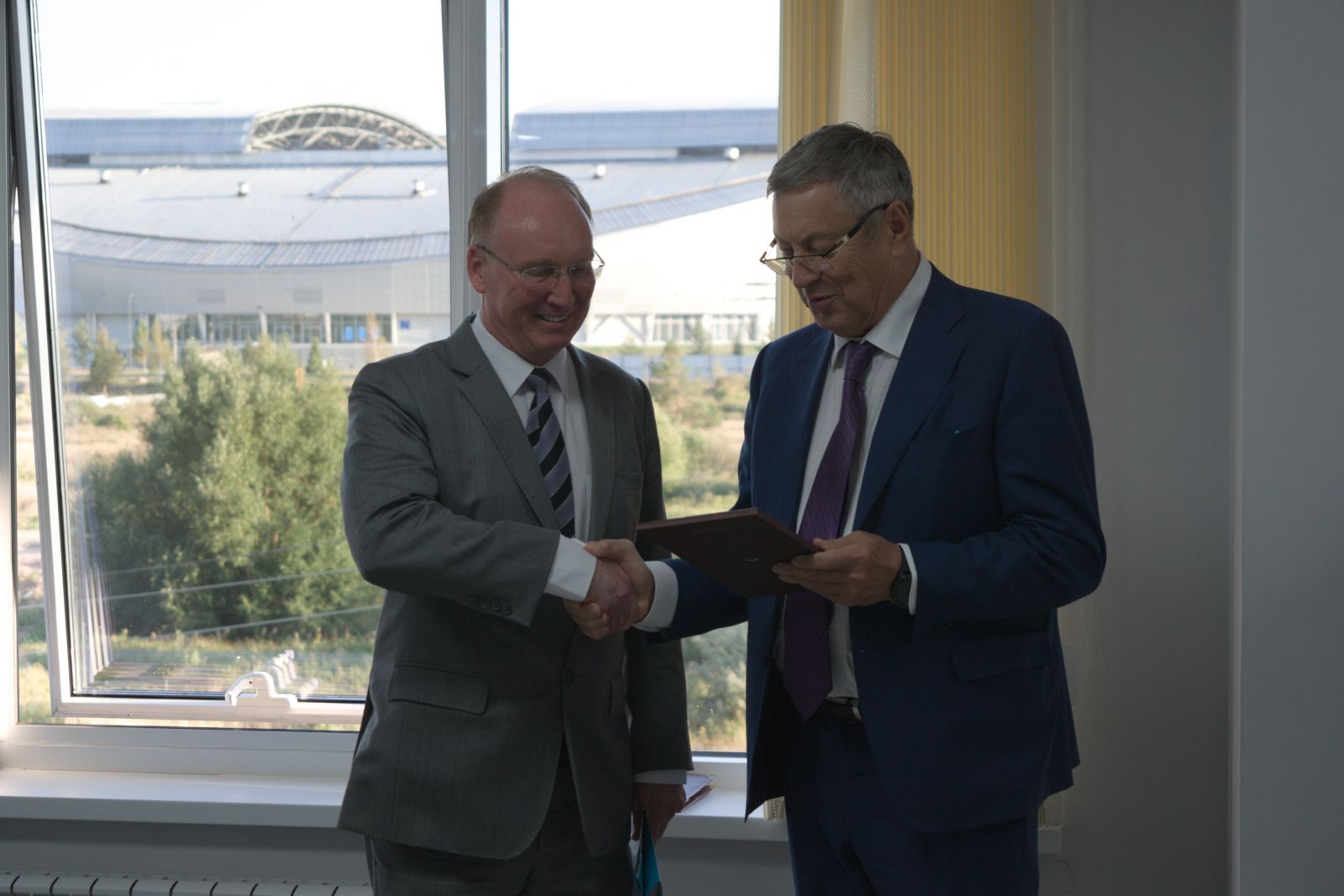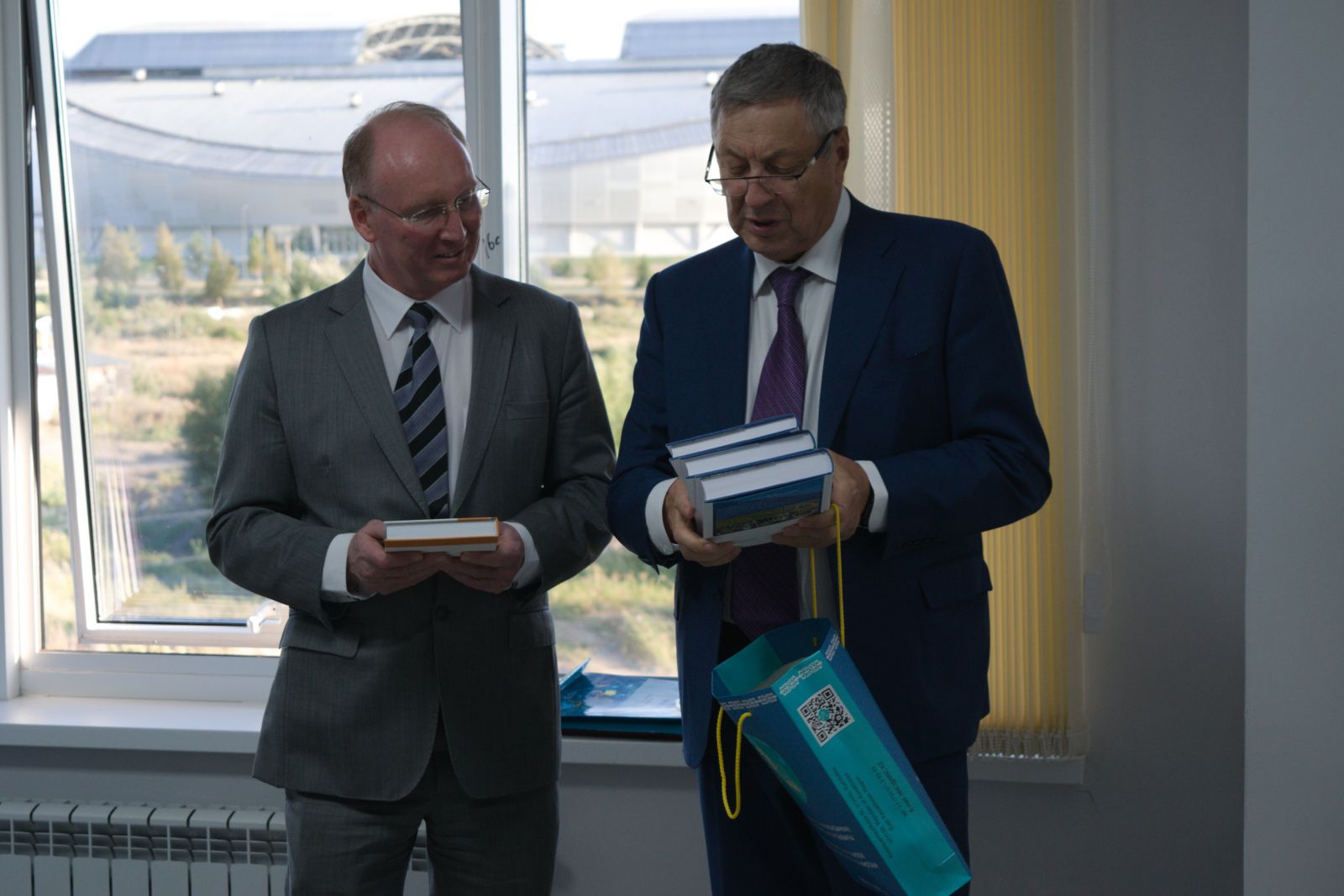 The International Science and Technology Center (ISTC) is an intergovernmental organization connecting scientists from Kazakhstan, Armenia, Tajikistan, Kyrgyzstan, and Georgia with their peers and research organizations in the EU, Japan, Republic of Korea, Norway and the United States.
ISTC facilitates international science projects and assists the global scientific and business community to source and engage with CIS and Georgian institutes that develop or possess an excellence of scientific know-how.
Annual Reports
Annual Reports
The electronic version of the 2019 Annual Report
2019 Audited Financial Report
view
Значимы проект
See ISTC's new Promotional video view

Subscribe to our newsletters