Training on "Informing the direction of National Center of Expertise (NCE) About the Main Requirements of the Standard ISO 15189:2012"
31.10.2018
On October 29-30, 2018 in Rixos Borovoe Hotel, ISTC organized the training together with Center for Disease Control and Prevention (CDC) on "Informing the direction of National Center of Expertise (NCE) about the main requirements of the standard ISO 15189:2012 and checking the quality management system in the selected medical laboratories". There were 18 participants from NCE's branch offices all over Kazakhstan. International expert and consultant Mr. Tibor Czocher was invited for lecturing and executing the preliminary audits/assessments in selected medical laboratories in Astana and Kokshetau.
Despite existing knowledge of QMS and standardization, participants received a lot of new information during the discussion. Such activities in the form of training, seminars, etc. are necessary for managers who must plan strategic activities and the solution of certain issues.
The lecturer presented information in a very accessible way, received various and useful, especially regulatory references, which definitely will be applied in participants' future work, and he also explained in detail existing internal audit methods, management analysis and what specifically directors need to pay attention to and etc. When discussing the requirements of standard ISO 15189:2012 each trainee was given a very detailed explanation. Trainees also got acquainted with their foreign colleagues' approach on laboratory work which gave a new vision to their daily responsibilities.
Almost all invited directors and deputies had work experience for more than 35 years, they have worked in different regions, have visited and gave speeches in various conferences in other countries like the United States, Germany, Switzerland, Turkey, Greece, Jordan and others.
Overall, training was very successful and directors and deputy directors of NCE's branch offices were taught the requirements of the standard ISO 15189:2012; preliminary audits, assessment were performed in medical laboratories and directors, personnel of selected medical laboratories were informed about the main results of executed audits/assessments. By the end of the training, Ms. Natalya Kim, MD, Laboratory Program Manager of CDC/Central Asia Regional Office in Almaty presented each trainee with a certificate.
With such competent and enthusiastic trainees, the expectations of any newly gained knowledge and skills from this training being implemented into existing laboratory practices is high.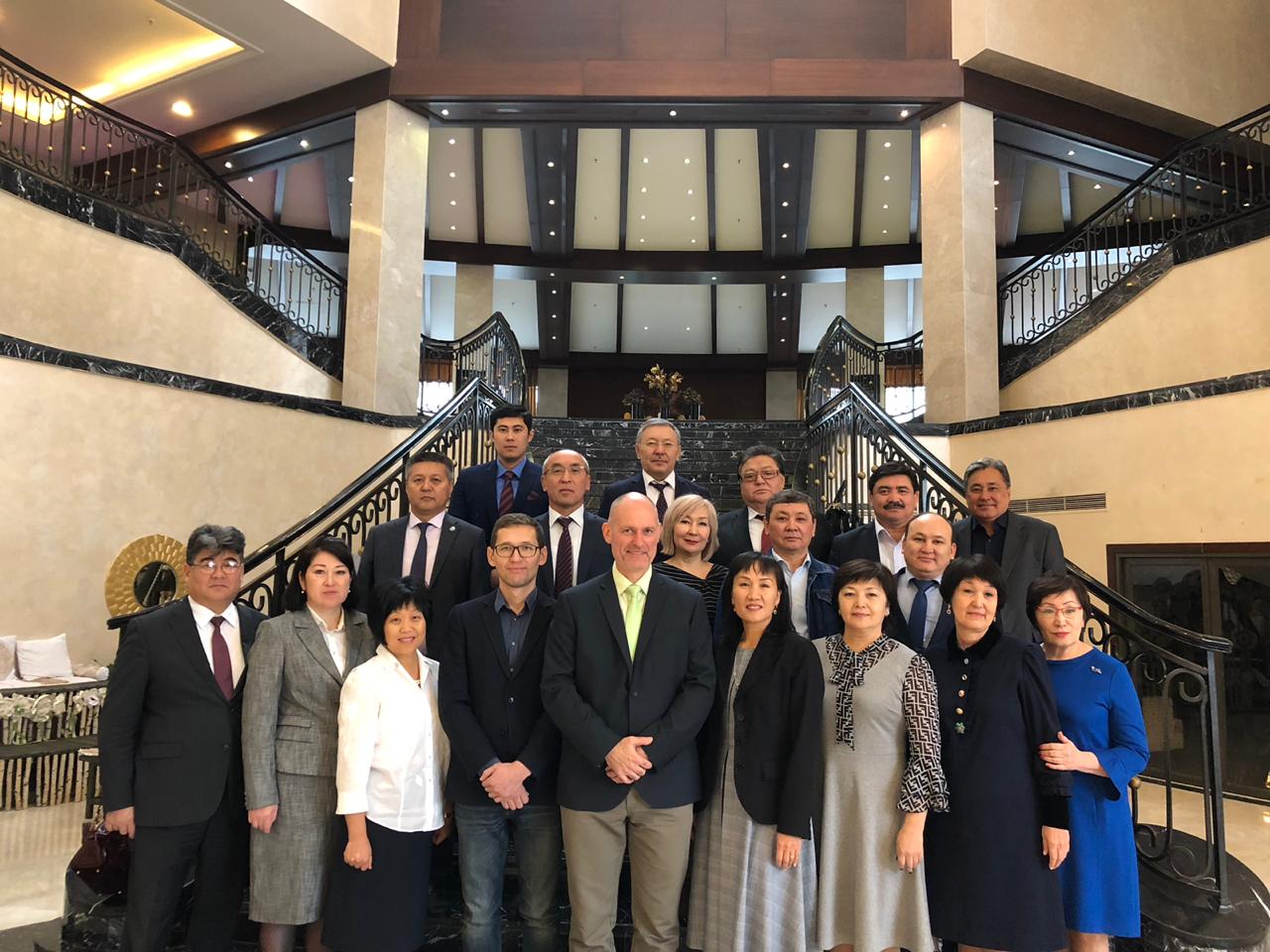 The International Science and Technology Center (ISTC) is an intergovernmental organization connecting scientists from Kazakhstan, Armenia, Tajikistan, Kyrgyzstan, and Georgia with their peers and research organizations in the EU, Japan, Republic of Korea, Norway and the United States.
ISTC facilitates international science projects and assists the global scientific and business community to source and engage with CIS and Georgian institutes that develop or possess an excellence of scientific know-how.
Annual Reports
Annual Reports
The electronic version of the 2020 Annual Report
2020 Audited Financial Report
view
Значимы проект
See ISTC's new Promotional video view

Subscribe to our newsletters