The Tajik Research Institute of Preventive Medicine, as well as the Afghanistan and Tajikistan Regional Biosafety Training Centre in Dushanbe conducted seven trainings between June and October 2018 under Project 53
17.10.2018
Under EU CBRN COE Project 53, the Tajik Research Institute of Preventive Medicine, and the Afghanistan and Tajikistan Regional Biosafety Training Centre in Dushanbe conducted seven courses to increase the number of qualified specialists from Tajikistan who are able to support the management of biosafety and biosecurity on a global scale. A total of 68 specialists were trained, between June and October 2018, during the seven trainings, which consisted of theoretical elements (lectures and seminars) and practical exercises.
Participants were able to increase their knowledge, skills and competencies, necessary to organize the biosafety and biosecurity systems in public health laboratories, and to use a reliable methodology to identify and control risks to biosafety and biosecurity in scientific and biological medical laboratories.
Some of the modules delivered during the trainings are: "Biological risks. Infectious agents and Associated Risks", "Risk Assessment Methods", "Principles and Methods of Reducing Bio Risks", "Quality Management System in Laboratories', "Organization of the Laboratory", "Disinfection and Decontamination", "Collection, Packaging and Transportation of Dangerous Goods", "Rules and Regulations. Laboratory Rules", "Biological Weapons and Problems of Ensuring Biological Security", "Biosafety Cabinets as the Main Element of Biological Protection" and "Bioethics".
The 68 specialists trained are working for a wide variety of organizations, such as surveillance and laboratory services:
Services of Sanitary and Epidemiological Surveillance;
Bacteriological, virological, parasitological, and food safety laboratories;
Veterinary services;
Laboratory services from Dushanbe city, Khatlon region Kurgan-Tube, Baljuvon district, Temurmalik district, Kulob, Sughd region (Khujand city).
And they are working for treatment and prophylactic institutions and medical centres, such as:
HIV/AIDS Centre;
Tuberculosis Centre;
Tropical and Parasitic Diseases Centre;
Municipal medical centres;
Republican Diagnostic Centre;
Republican Blood Centre;
Central district hospitals.
As well as, from research institutes, such as:
Research Institute of Parasitology and Zoology of the Academy of Sciences of the Republic of Tajikistan (AS-RT);
Research Institute of Plant Physiology and Genetics of AS-RT;
Research Institute of Gastroenterology;
Tajik Research Institute of Preventive Medicine;
Research Institute of Obstetrics and Gynaecology from the Academy of Medical Sciences of the Ministry of Health and Social Protection of Population of the Republic of Tajikistan (AMS-MoH-RT);
Research Institute of Rehabilitation of the Disabled from AMS-MoH-RT ;
Research Institute of Veterinary;
Institute of Biological Safety Issues from the Ministry of Agriculture;
Central Research Laboratory of the Tajik State Medical University;
As result, through Project 53, staff were trained from a large variety of organisations in Tajikistan that are dealing with infectious agents on a regular basis, with the aim to strengthen the biosafety and biosecurity capacities and capabilities on a national level.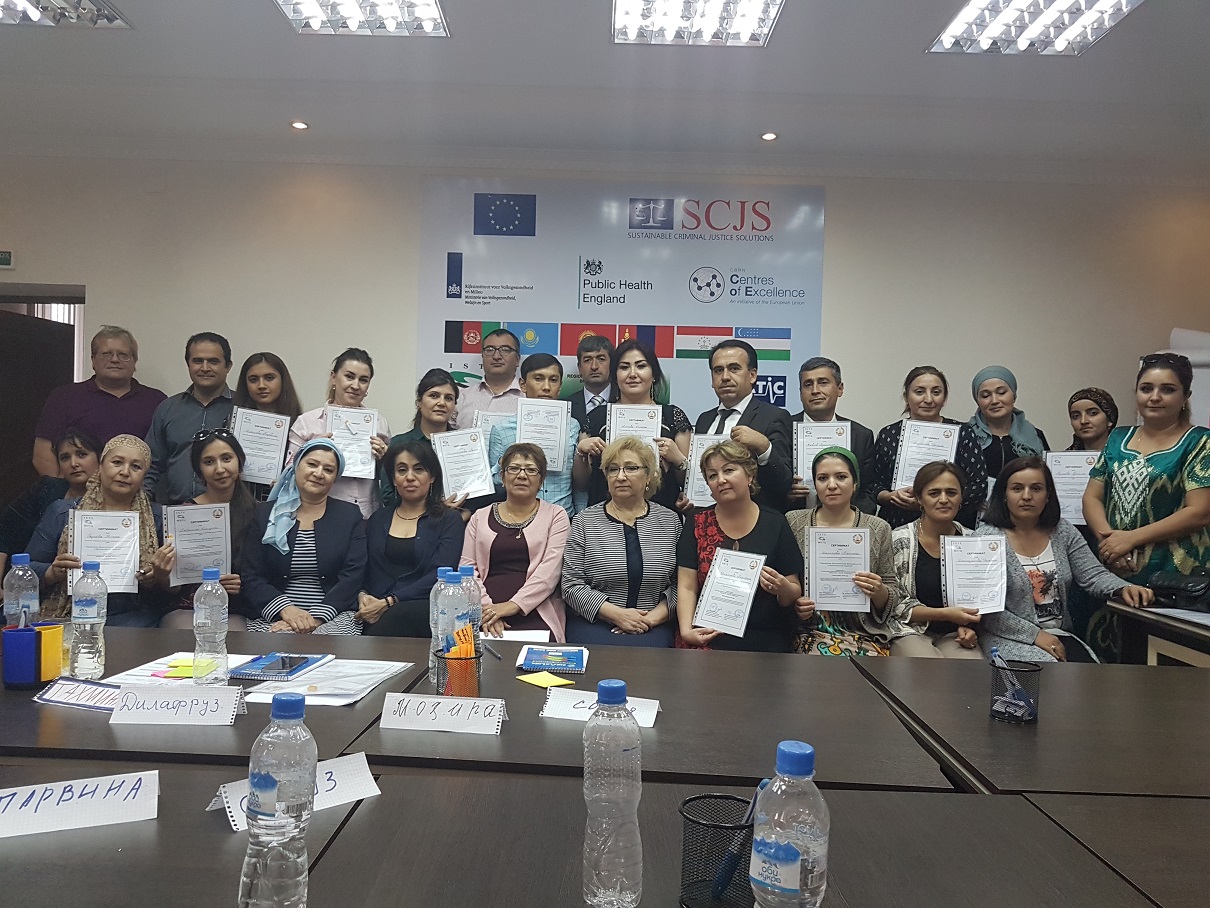 The International Science and Technology Center (ISTC) is an intergovernmental organization connecting scientists from Kazakhstan, Armenia, Tajikistan, Kyrgyzstan, and Georgia with their peers and research organizations in the EU, Japan, Republic of Korea, Norway and the United States.
ISTC facilitates international science projects and assists the global scientific and business community to source and engage with CIS and Georgian institutes that develop or possess an excellence of scientific know-how.
Annual Reports
Annual Reports
The electronic version of the 2020 Annual Report
2020 Audited Financial Report
view
Значимы проект
See ISTC's new Promotional video view

Subscribe to our newsletters