The Eighth International Scientific-Practical Conference "Contemporary Problems of Uranium Industry" began its work in Astana
09.08.2017
The Eighth International Scientific-Practical Conference "Contemporary Problems of Uranium Industry" began its work in Astana.
In the framework of EXPO 2017 the National Atomic Company "Kazatomprom" JSC convened for the eighth time the International Scientific-Practical Conference "Contemporary Problems of Uranium Industry". On 3 August 2017 more than two hundred scientists, researchers and entrepreneurs gathered in Astana for the three-day forum, coming from fourteen countries, and from fifty-seven companies, research institutes and international organizations. One of them was the ISTC that maintains relations and carries out projects with many of the institutes and scientists that presented their achievements at the conference. ISTC is also a partner to one of the main organizers of the event – the Association "Nuclear Society of Kazakhstan".
Participants discussed the main worldwide trends in the uranium industry that is poised to recover from the slowdown following the Fukushima accident. Most speakers underlined that the positive developments require further coordinated efforts and innovative approaches in scientific research, introduction of advanced technologies for extraction and processing of uranium, provision of rare elements for the nuclear industry. Environmental protection, nuclear and radiation safety, training of qualified personnel also came under scrutiny.
Dr. Bakytzhan Ibraev, NAC "Kazatomprom", speaking on the development of the nuclear fuel cycle in Kazakhstan, outlined the country's leading positions as the world's biggest producer and exporter of uranium and home of the world's second largest ore deposits amounting to 942 thousand tons.
Acknowledging the impressive Kazakhstani scientific potential Ms. A. McGrath invited Kazakhstan to join the countries working at the OECD Halden Reactor Project in Norway.
Nuclear fuel manufacturing today and tomorrow was the topic of the presentation of Mr. Peter Reimann, Senior Vice President of AREVA Fuel NP, Germany. He outlined the promising prospects for cooperation between European and Kazakhstan companies in providing nuclear fuel for rapidly developing markets, such as the one in Chana, where ten new nuclear power plants became operational last year.
On the fringes of the conference, in a conversation with ISTC Executive Director David Cleave and SPM Kamen Velichkov, Mr. Reimann expressed an interest in the partnership agreements through which ISTC brings together representatives of the industrial sector and the research communities and facilitates their mutually beneficial interaction.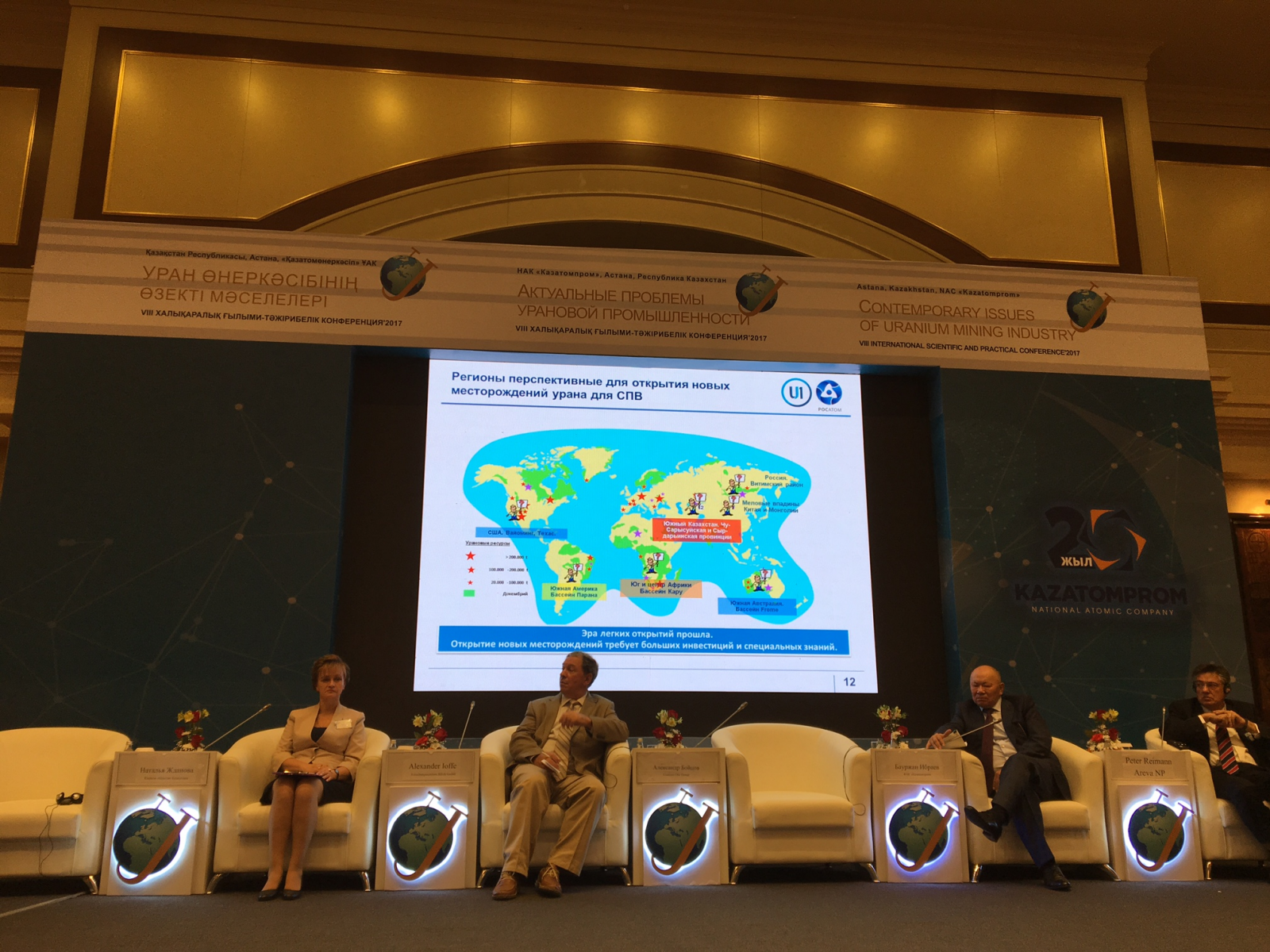 The International Science and Technology Center (ISTC) is an intergovernmental organization connecting scientists from Kazakhstan, Armenia, Tajikistan, Kyrgyzstan, and Georgia with their peers and research organizations in the EU, Japan, Republic of Korea, Norway and the United States.
ISTC facilitates international science projects and assists the global scientific and business community to source and engage with CIS and Georgian institutes that develop or possess an excellence of scientific know-how.
Annual Reports
Annual Reports
The electronic version of the 2020 Annual Report
2020 Audited Financial Report
view
Значимы проект
See ISTC's new Promotional video view

Subscribe to our newsletters