Hydrogen Energy Seminar
19.07.2017
ISTC along with EU Commission and the Clinic of Professor Khachatryan, sponsored a Conference at the EXPO Congress Theater on 17th July, 2017 on the subject of Hydrogen Energy and new ways of its use in Medicine and Daily life.

The ISTC Executive Director gave the opening speech followed by EU Ambassador Mr. Traian Hristea, Head of the European Union Delegation to the Republic of Kazakhstan.

The Conference hosted by Professor Ashot Khachatryan focused on new and alternative medical practices, applications and treatment using Hydrogen Energy and showing ways of generating hydrogen for medical applications.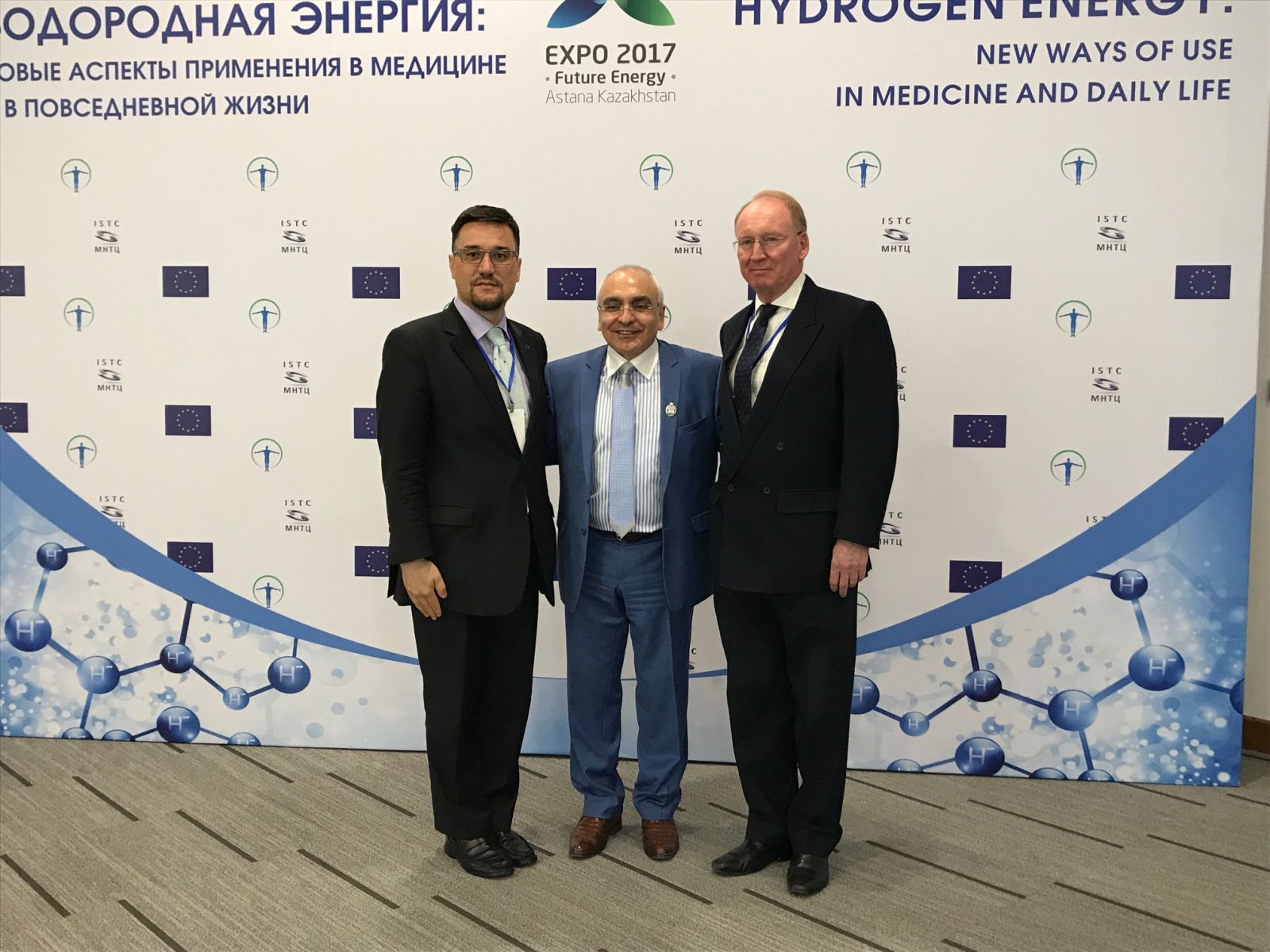 The International Science and Technology Center (ISTC) is an intergovernmental organization connecting scientists from Kazakhstan, Armenia, Tajikistan, Kyrgyzstan, and Georgia with their peers and research organizations in the EU, Japan, Republic of Korea, Norway and the United States.
ISTC facilitates international science projects and assists the global scientific and business community to source and engage with CIS and Georgian institutes that develop or possess an excellence of scientific know-how.
Annual Reports
Annual Reports
The electronic version of the 2020 Annual Report
2020 Audited Financial Report
view
Значимы проект
See ISTC's new Promotional video view

Subscribe to our newsletters