Memorandum of Cooperation between JSC "Science fund" and the International Science and Technology Center
27.06.2017
On June 23, 2017 Mr. David Cleave, Executive Director of ISTC, received Dr. Anuarbek Sultangazin, the President of the "Science Fund" of the Ministry of Education and Science of Kazakhstan, at the ISTC Secretariat office in Astana. During the meeting Mr. David Cleave and Dr. Anuarbek Sultangazin have signed a Memorandum of cooperation between JSC "Science fund" and the International Science and Technology Center.
The purpose of the Memorandum is to develop and strengthen cooperation in the fields of research and development (R&D) аnd commercialization of the results of scientific and technical activities between the organizations on the principles of equality and mutual benefit.
The history of the "Science Fund" starts in 2006 with the Decree of the Government of Kazakhstan on establishing JSC, which will implement state research work and support scientists of Kazakhstan. Since that time the "Science Fund" has fulfilled a number of state programs and financed more than 50 scientific and innovative projects.
The signed Memorandum is a sound instrument for both organizations to achieve aligned goals in the field of science and technology.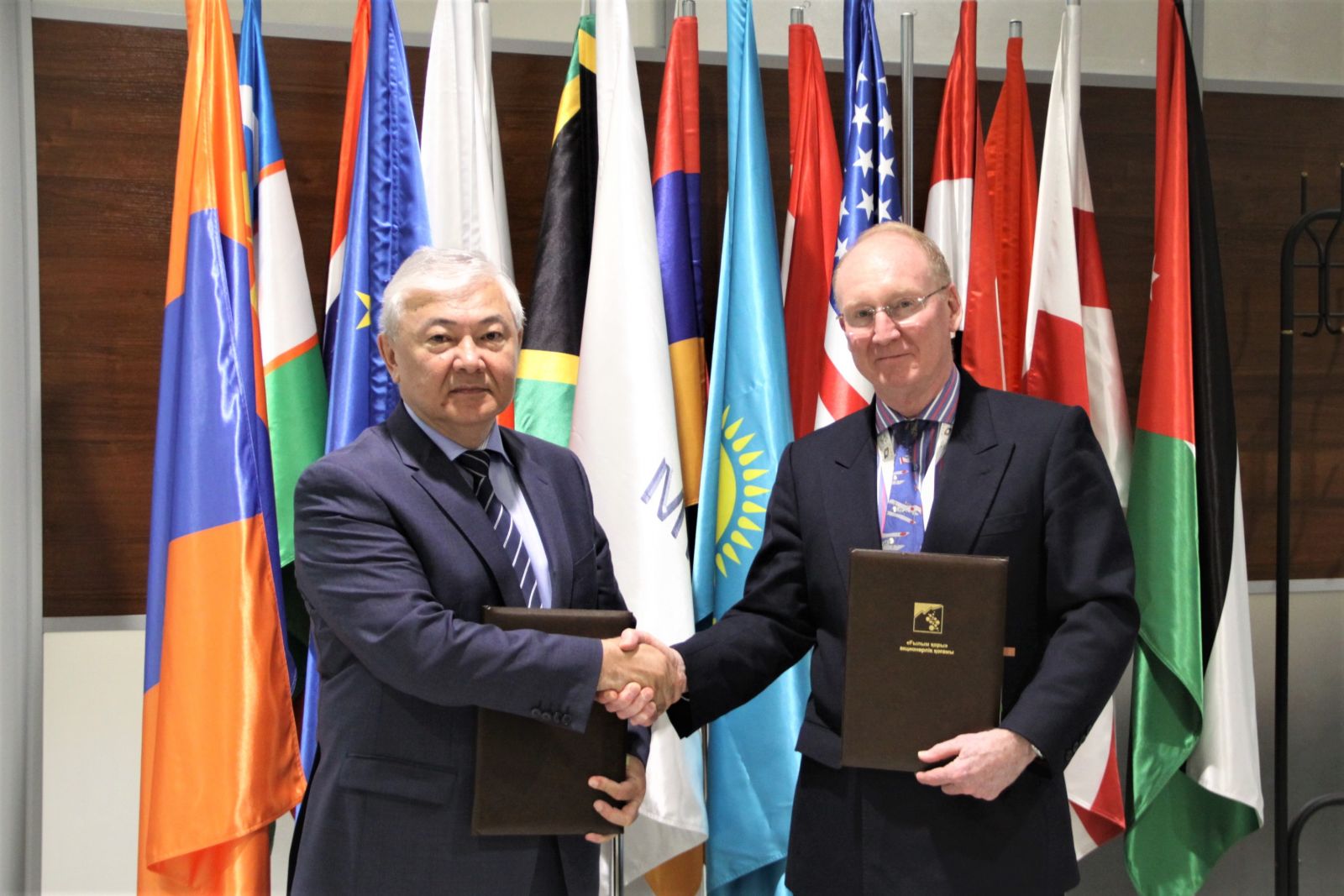 The International Science and Technology Center (ISTC) is an intergovernmental organization connecting scientists from Kazakhstan, Armenia, Tajikistan, Kyrgyzstan, and Georgia with their peers and research organizations in the EU, Japan, Republic of Korea, Norway and the United States.
ISTC facilitates international science projects and assists the global scientific and business community to source and engage with CIS and Georgian institutes that develop or possess an excellence of scientific know-how.
Annual Reports
Annual Reports
The electronic version of the 2020 Annual Report
2020 Audited Financial Report
view
Значимы проект
See ISTC's new Promotional video view

Subscribe to our newsletters