Workshop Variable Geometry Rotor, July 14-15, Tbilisi, Georgia
15.07.2011
July 14-15, 2011 - ISTC organized the workshop "Variable Geometry Rotor" (VGR) in cooperation with the Georgian Technical University in Tbilisi, Georgia. Participants from Germany, USA and Georgia discussed how to further increase efficiency of propellers on aircrafts and helicopters. Representatives of Boeing Corp. positively assessed the results of ISTC project G-1600 and the prototype that was built by the Georgian team of scientists (see picture). Participants agreed that further research has to be done on the subject.

One application of the concept is on tiltrotor aircrafts. A tiltrotor is an aircraft which uses a pair or more of powered rotors mounted on rotating shafts or nacelles at the end of a fixed wing for lift and propulsion, and combines the vertical lift capability of a helicopter with the speed and range of a conventional fixed-wing aircraft. The concept is relatively new and, so far used solely for military applications.
Current concerns of this technology lie in high production costs and maintenance.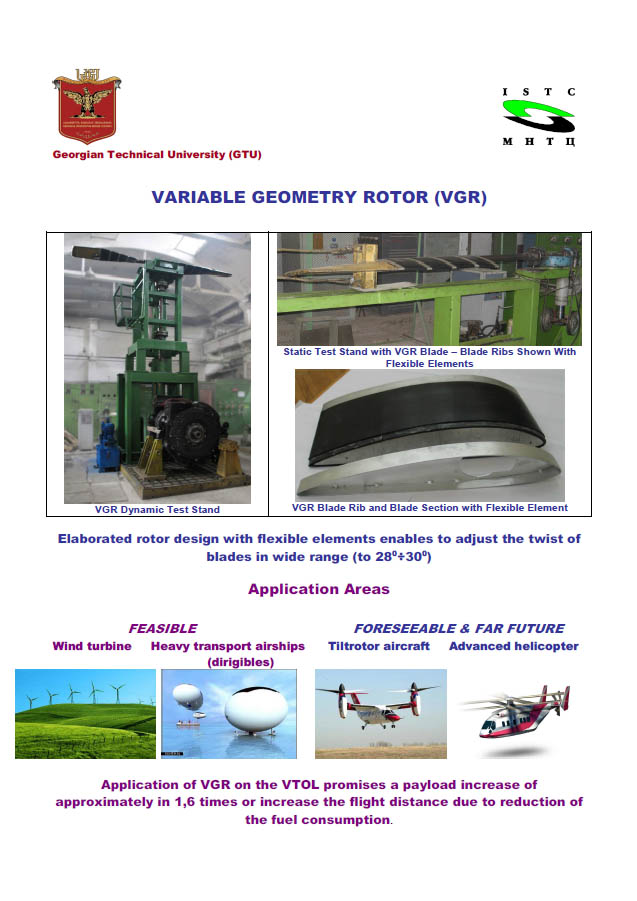 Rotor prototype created in the frame of ISTC project G-1600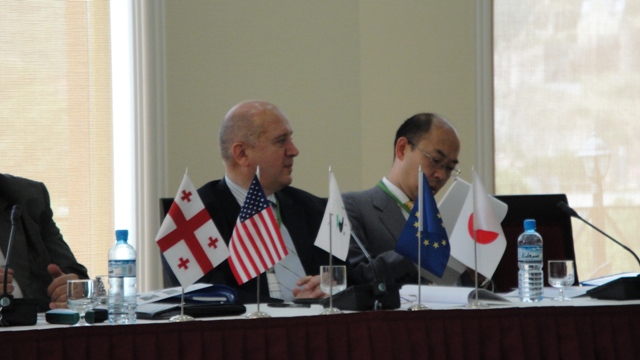 Annual Reports
Annual Reports
The electronic version of the 2018 Annual Report
2018 Audited Financial Report
view
Значимы проект
See ISTC's new Promotional video view

Subscribe to our newsletters