The ISTC Executive Director David Cleave and Head of Procurement Mira Ospanova met with representatives of the IMB German Biosecurity Program
01.03.2021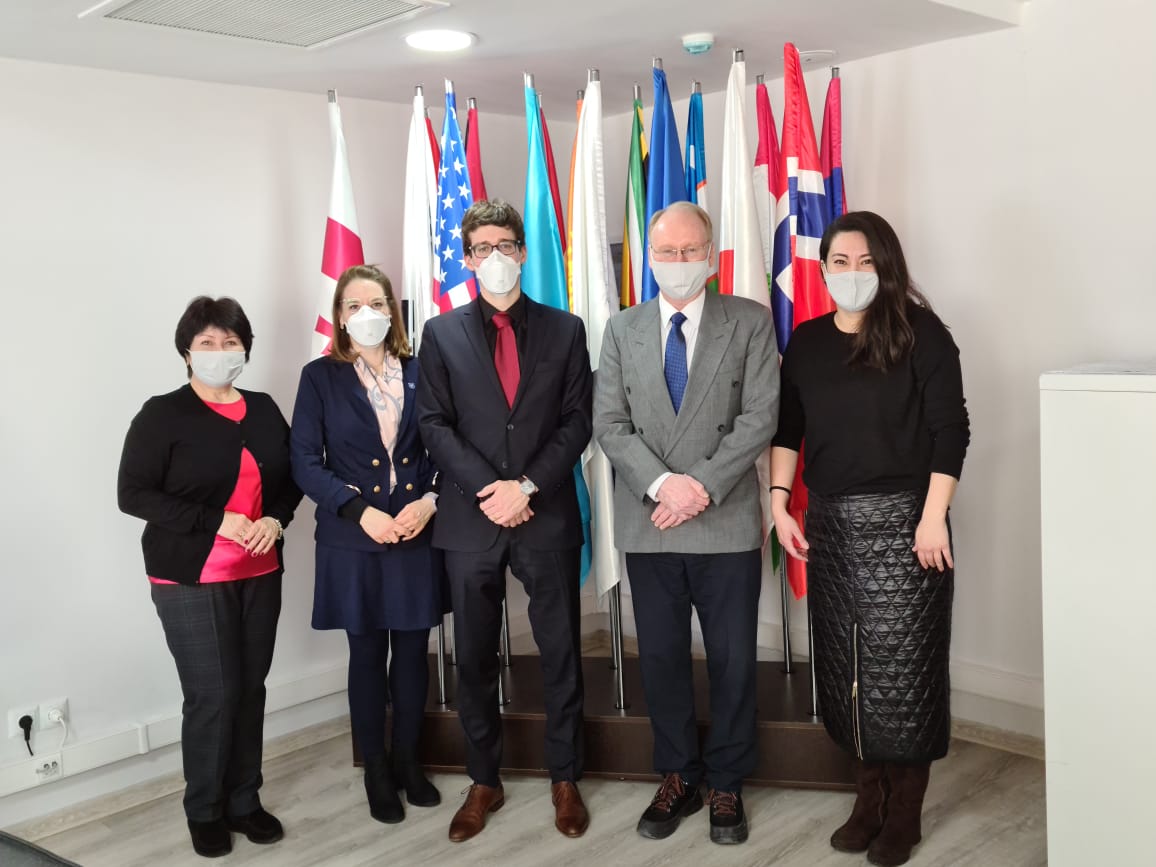 The ISTC Executive Director David Cleave and Head of Procurement Mira Ospanova met with representatives of the IMB German Biosecurity Program, Dr. Lukas Peintner and Ms. Edith Wagner and Almaty GIZ Representative Elena Senebrenekova to discuss the collaborative work and assistance of ISTC in the German-Kazakh Network for Biosafety and Biosecurity whereby ISTC. In 2020 ISTC assisted the IMB with the transportation of materials from Munich to Almaty (Central Reference Laboratory) and their customs clearance of total quantity 51 pcs. of materials mostly contained DNA, Viral RNA, purification, and extraction kits and total quantity 26 pcs. of materials that contained PCR and Virus kits.
ISTC faced and overcame the challenge to find a suitable flights with a short flying time as some materials required minus temperature storage with dry ice, plus finding air carriers which agreed to take these lab supplies on board, with very few flight options were available due to pandemic, but conversely all such imported items were related to combatting the pandemic in Kazakhstan.
IMB & GIZ are also linked with the German Budeswehr Institute of Microbiology which ISTC has signed a Memorandum of Cooperation with in February 2020 with whom ISTC assisted with the transportation of two Mobile Labs from Munich to Tashkent under the Biosafety Biosecurity EU Project P53 in Central Asia.
The International Science and Technology Center (ISTC) is an intergovernmental organization connecting scientists from Kazakhstan, Armenia, Tajikistan, Kyrgyzstan, and Georgia with their peers and research organizations in the EU, Japan, Republic of Korea, Norway and the United States.
ISTC facilitates international science projects and assists the global scientific and business community to source and engage with CIS and Georgian institutes that develop or possess an excellence of scientific know-how.
Annual Reports
Annual Reports
The electronic version of the 2019 Annual Report
2019 Audited Financial Report
view
Значимы проект
See ISTC's new Promotional video view

Subscribe to our newsletters