ISTC Attends a Side Event at the 64th IAEA General Conference
28.09.2020
On 24 September 2020 ISTC participated in an online side event during the IAEA GC64 that began its deliberations in Vienna. The event entitled "Success Stories, Road Blocks, and Opportunities – Sustaining Nuclear Security in the Time of COVID-19 " was organized by the Global Partnership's Nuclear and Radiological Security Sub-Working Group, co-chaired by the U.S. National Nuclear Security Administration and the Swedish Radiation Safety Authority.
The purpose of this virtual event was to provide an opportunity for the nuclear security community to share experiences and reflect on measures allowing to adapt to the COVID-19 pandemic. The 100 plus participants were welcomed by Ms. Lisa E. Gordon-Hagerty, NNSA Administrator and U.S. Under Secretary for Nuclear Security.
The three panelists represented various groups of stakeholders. Mr. Scott Purvis, Head of section, Division of Nuclear Security, IAEA, referred to the electronic series on Material Regulatory Control and other e-learning modules IAEA had developed alongside with online Table Top exercises. Ms. Kateryna Pavlova, Acting Head, State Agency of Ukraine on Exclusion Zone Management, shared the challenges authorities in Ukraine faced at the outset of the pandemic, in an emergency situation caused by a fire at a facility. Mr. Ben Whittard, Director of Safety, Security & Environment, International Nuclear Services, pointed out that the industry and the service companies had to continue work under modified conditions to ensure uninterrupted nuclear cycle at power plants.
The ensuing discussion focused on how work has been sustained during this challenging time and on measures that improve resilience and optimize capacity building. It also examined hurdles that prevent experts from executing their nuclear security mission, and brainstormed on how such obstacles can be overcome in the future. Concerns were raised that the enduring pandemic conditions may widen disparities among countries due to various degrees of access to the internet, particularly in Africa, where ISTC is one of the organizations implementing EU-funded nuclear security projects. On this question Ms. Ingrid Kristen, a national of South Africa, representing an ISTC partner organization – the Vienna Center for Disarmament and Non Proliferation, made an optimistic observation that most African countries are very good at adopting innovating technologies.
Some participants in the event opined that the expert community had changed forever the mode of operation because it had to find a way to solve problems caused by the pandemic. Others emphasized the importance of physical demonstrations, exercises and activities in certain nuclear security contexts. Mr. Lars van Dassen, NRSWG co-chair, Swedish Radiation Safety Authority, pointed out that almost three quarters of the contribution international experts make on the ground is due to the relationship they have established with partners they assist. In his words "an underlying pillar in the Nuclear Security community is the camradrie that is there - and evolves. It works for now. But inclusion of new colleagues will demand that it is possible to meet to some extent, somewhere, sometime…"
-----------------------------------------------------------------------------------------------------------------------------------------------
The Global Partnership was established by the G-8 at the Summit in Kananaskis, Canada, in 2002 and is entrusted with developing international cooperation in the field of reducing the risks of a spread of weapons of mass destruction – especially as concerns terrorists' use of such weapons. Today the Global Partnership is comprised of 31 members including 30 countries and the European Union (EU).
Alongside with other international organizations, ISTC is invited to attend appropriate GP meetings. In 2012, Global Partnership members decided to establish individual sub-working groups to better address issues, challenges and identify opportunities for cooperation in the various CBRN (chemical, biological, radiological and nuclear) areas. The NRSWG was established specifically to address nuclear and radiological security issues and assist with coordinating resources to support unfunded priorities in this area.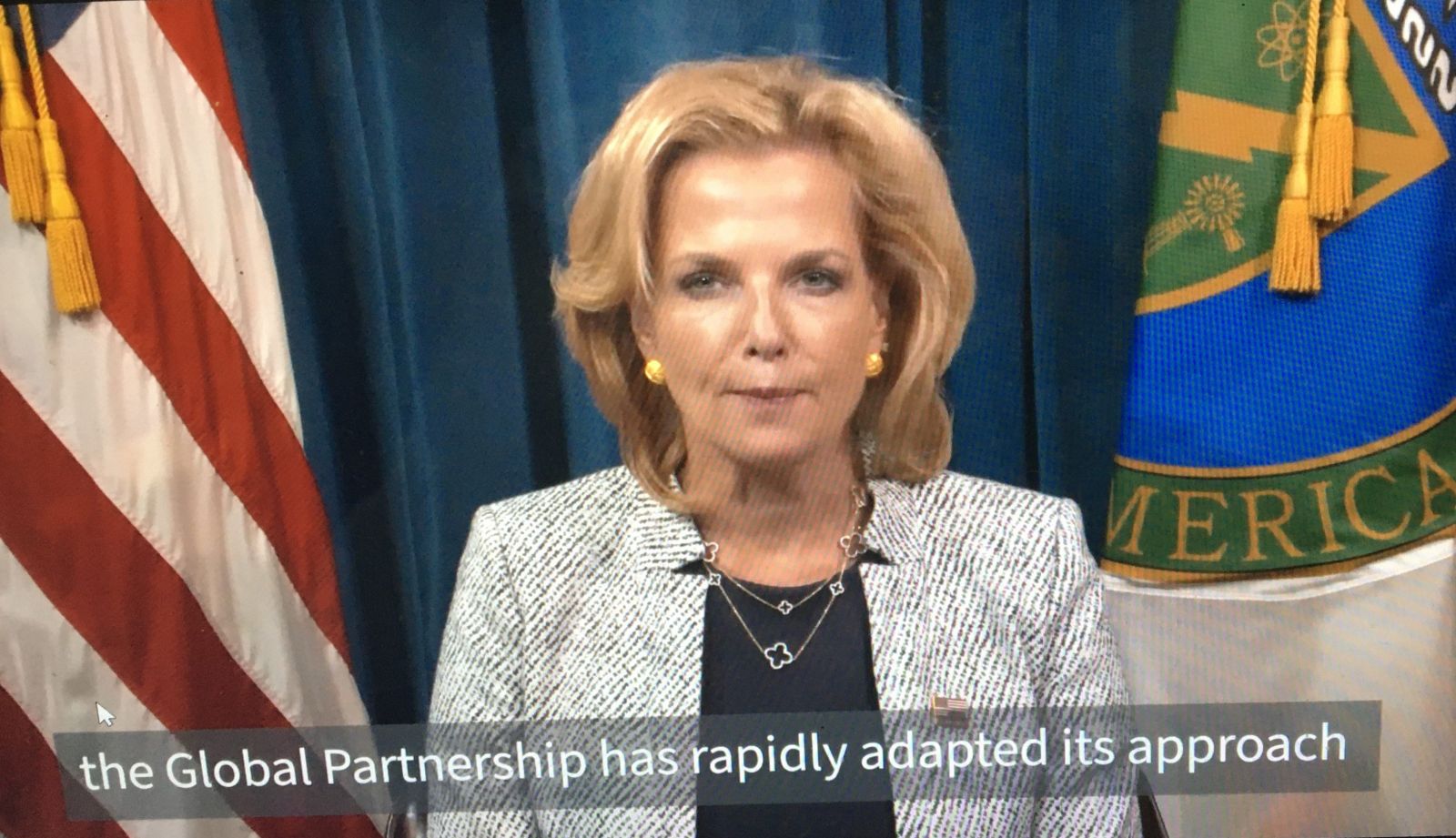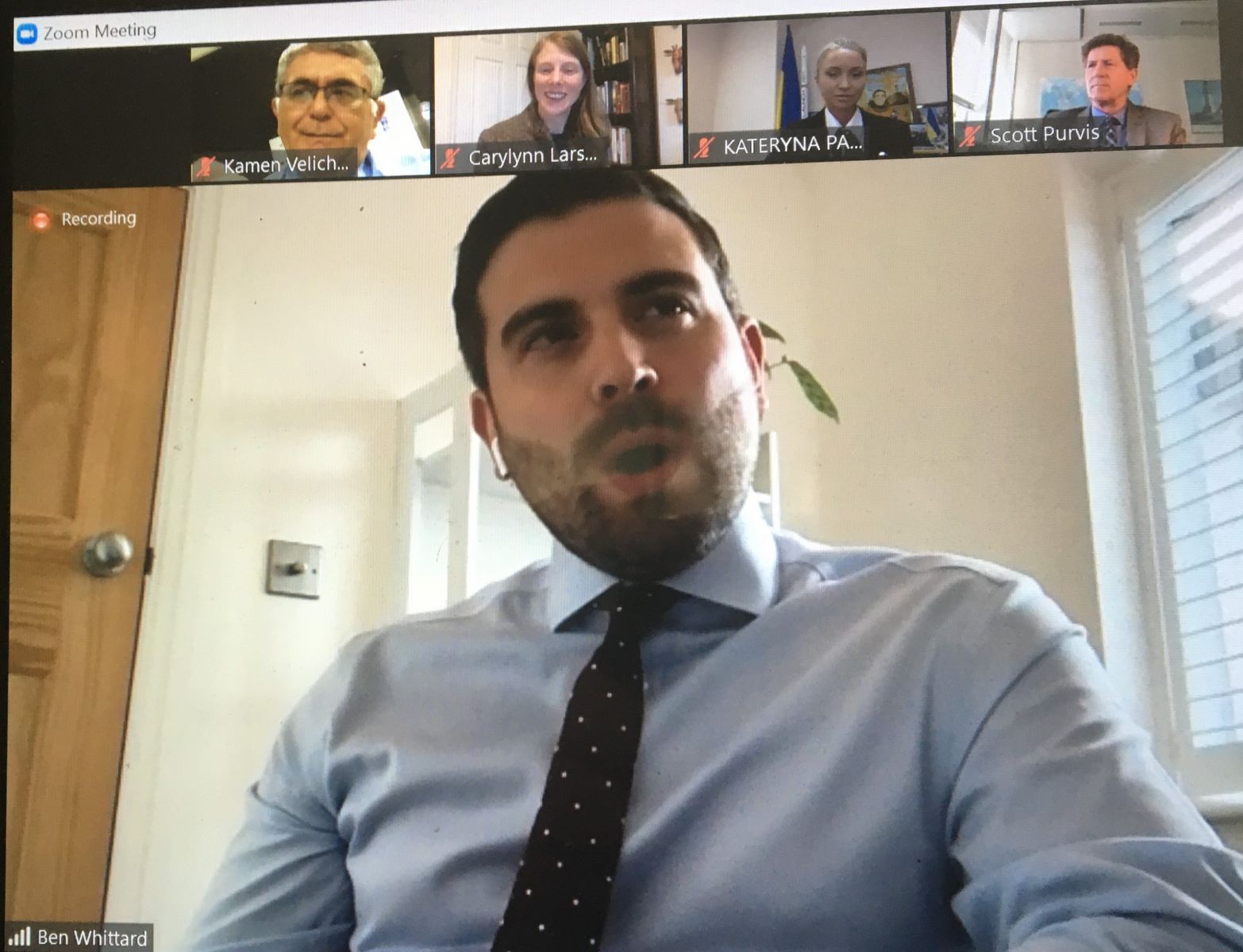 The International Science and Technology Center (ISTC) is an intergovernmental organization connecting scientists from Kazakhstan, Armenia, Tajikistan, Kyrgyzstan, and Georgia with their peers and research organizations in the EU, Japan, Republic of Korea, Norway and the United States.
ISTC facilitates international science projects and assists the global scientific and business community to source and engage with CIS and Georgian institutes that develop or possess an excellence of scientific know-how.
Annual Reports
Annual Reports
The electronic version of the 2019 Annual Report
2019 Audited Financial Report
view
Значимы проект
See ISTC's new Promotional video view

Subscribe to our newsletters