2020 ECA Award for Research on Public Sector Auditing
02.05.2020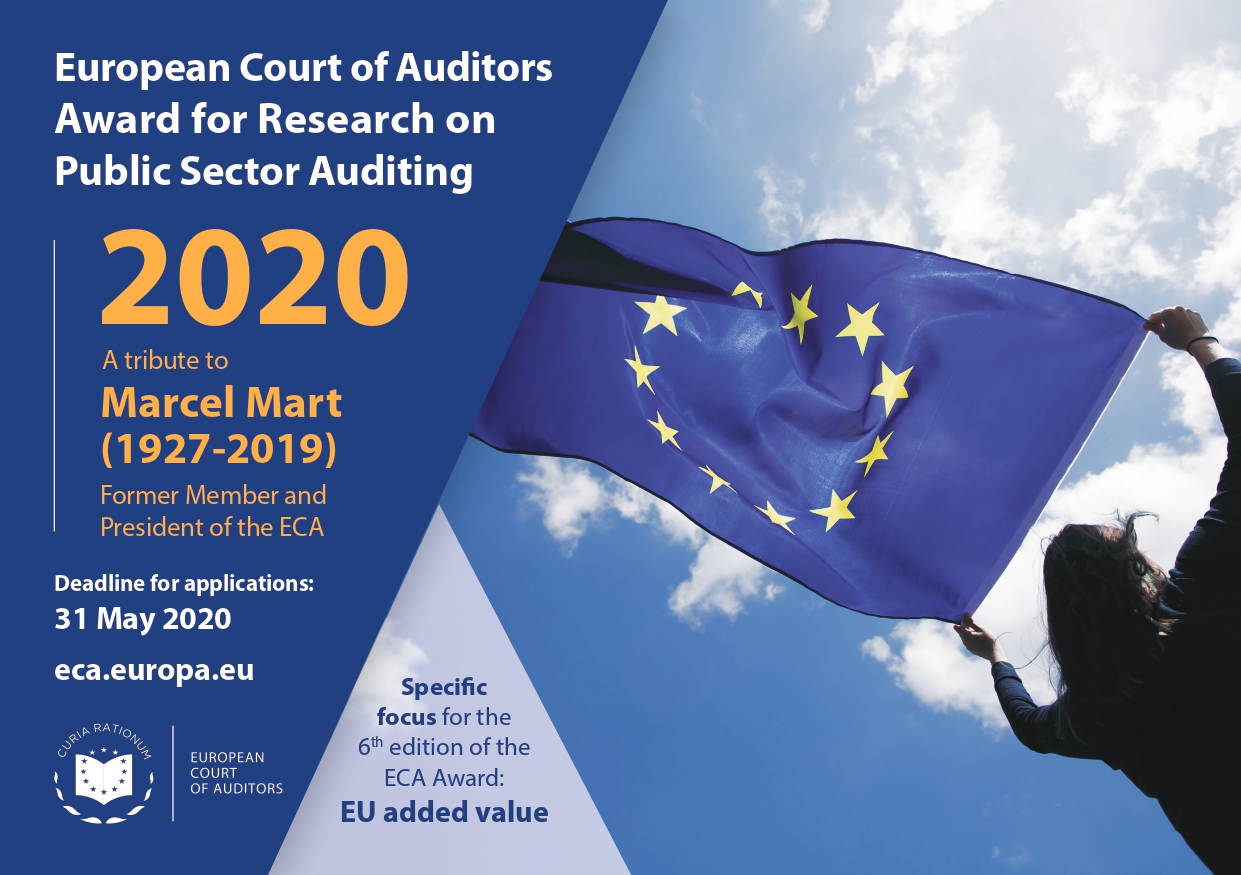 The European Court of Auditors (ECA) has recently launched the 2020 ECA Award for Research on Public Sector Auditing, which we are aiming to publicise as widely as possible among research centres, universities and other academic institutions.
The speci­fic focus for this 6th edition of the ECA Award is EU added value.
The deadline for applications is 31 May 2020.
You will find further information on the 2020 ECA Award on our website and on our ECA Award Facebook event. You can also follow us on LinkedIn, Twitter orInstagram for all updates, or contact us on eca-award@eca.europa.eu.
The International Science and Technology Center (ISTC) is an intergovernmental organization connecting scientists from Kazakhstan, Armenia, Tajikistan, Kyrgyzstan, and Georgia with their peers and research organizations in the EU, Japan, Republic of Korea, Norway and the United States.
ISTC facilitates international science projects and assists the global scientific and business community to source and engage with CIS and Georgian institutes that develop or possess an excellence of scientific know-how.
Annual Reports
Annual Reports
The electronic version of the 2019 Annual Report
2019 Audited Financial Report
view
Значимы проект
See ISTC's new Promotional video view

Subscribe to our newsletters