ISTC is launching an E-discussion on the Parallel and Joint Approaches to the COVID-19 Outbreak in Central Asia
03.04.2020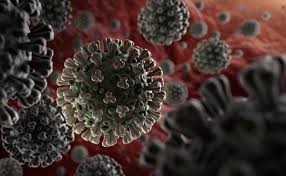 Nur-Sultan, 3 April 2020. A core group of several experts representing academia, research institutes and ministries from Tajikistan, the Kyrgyz Republic and Kazakhstan will kick-off an e- discussion, hosted by the ISTC, on The Parallel and Joint Approaches to the COVID-19 Outbreak in Central Asia. By inviting other participants from governments, academia and non- governmental organisations, ISTC will consolidate a Central Asian network of biosafety associations and certified professionals to support each other as a Community of practice (CoP) during the COVID-19 crisis. The experts will have a dedicated online platform, hosted by the ISTC, to share information, express opinions, search for answers and learn from each other how to address the COVID-19 threats and challenges.
Currently, the world is facing a global threat to life and health from the spread of the new coronavirus COVID-19. The region of Central Asia, bordering China - the source of the spread of the dangerous virus, is at high risk. It is extremely important to engage the research and scientific community, and government structures in finding ways and means to strengthen the international biosafety and biosecurity standards, and to share and learn from best practices how to halt and slow down the spread of the disease.
In these circumstances, ISTC is reaching out to the leading experts from Central Asian countries working in the field of life sciences, to gather as a community of practice and share their knowledge and expertise in improving biosafety and biosecurity in order to counter the biological risks that the world faces. An online knowledge-exchange platform, hosted by the ISTC, will be provided for conducting e-discussions on practical and fundamental research in the field of infectious diseases, modern biotechnologies and related topics. The central themes of the first e-discussion will relate to challenges and concerns expressed across the world about biosafety / biosecurity, bioterrorism and problems associated with the origin and spread of the coronavirus COVID-19. Several of the members of the core group of Central Asian experts who will start the e-discussion are also contributors to the newly created by the International Federation of Biosafety Association (IFBA) COVID-19 Biosafety Facebook Group and can bridge contacts with colleagues from all over the world who are working together to bring the pandemic under control.
Please see the link for discussion:
https://forum.istc.int/proposals/proposal/187
Please be informed that you need to register.
Photo credit: WHO
The International Science and Technology Center (ISTC) is an intergovernmental organization connecting scientists from Kazakhstan, Armenia, Tajikistan, Kyrgyzstan, and Georgia with their peers and research organizations in the EU, Japan, Republic of Korea, Norway and the United States.
ISTC facilitates international science projects and assists the global scientific and business community to source and engage with CIS and Georgian institutes that develop or possess an excellence of scientific know-how.
Annual Reports
Annual Reports
The electronic version of the 2019 Annual Report
2019 Audited Financial Report
view
Значимы проект
See ISTC's new Promotional video view

Subscribe to our newsletters