A 2019 Survey of CBRN Related Topics in Kenya Recalls the Visit of the ISTC Management to Nairobi
10.01.2020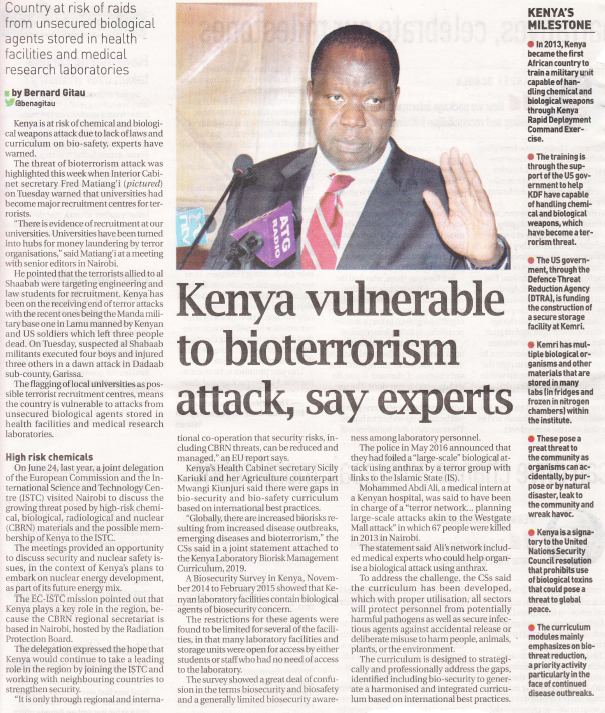 On 9 January 2020, in a retrospective survey of the events in 2019 related to Kenya's CBRN security and vulnerability, the well-known Kenyan foreign policy commentator Bernard Gitau reminded to the readership of the People Daily about the visit to Nairobi of the ISTC Management in mid-2019, writing the following lines:
On June 24, last year, a joint delegation of the European Commission and the International Science and Technology Centre (ISTC) visited Nairobi to discuss the growing threat posed by high-risk chemical, biological, radiological and nuclear (CBRN) materials and the possible membership of Kenya to the ISTC.
The meetings provided an opportunity to discuss security and nuclear safety issues, in the context of Kenya's plans to embark on nuclear energy development, as part of its future energy mix.
The EC-ISTC mission pointed out that Kenya plays a key role in the region, because the CBRN regional secretariat is based in Nairobi, hosted by the Radiation Protection Board.
The delegation expressed the hope that Kenya would continue to take a leading role in the region by joining the ISTC and working with neighbouring countries to strengthen security. (https://www.pd.co.ke/news/national/kenya-vulnerable-to-bioterrorism-attack-say-experts-19243/)
As a follow-up of the visit of ISTC Management delegation Kenya's National Commission for Science, Technology and Innovation became partner to ISTC, and the Kenya Bureau of Standards expressed an interest to apply for the same status, while Cabinet ministers discuss the possibility for Kenya to adhere the ISTC Continuing Agreement.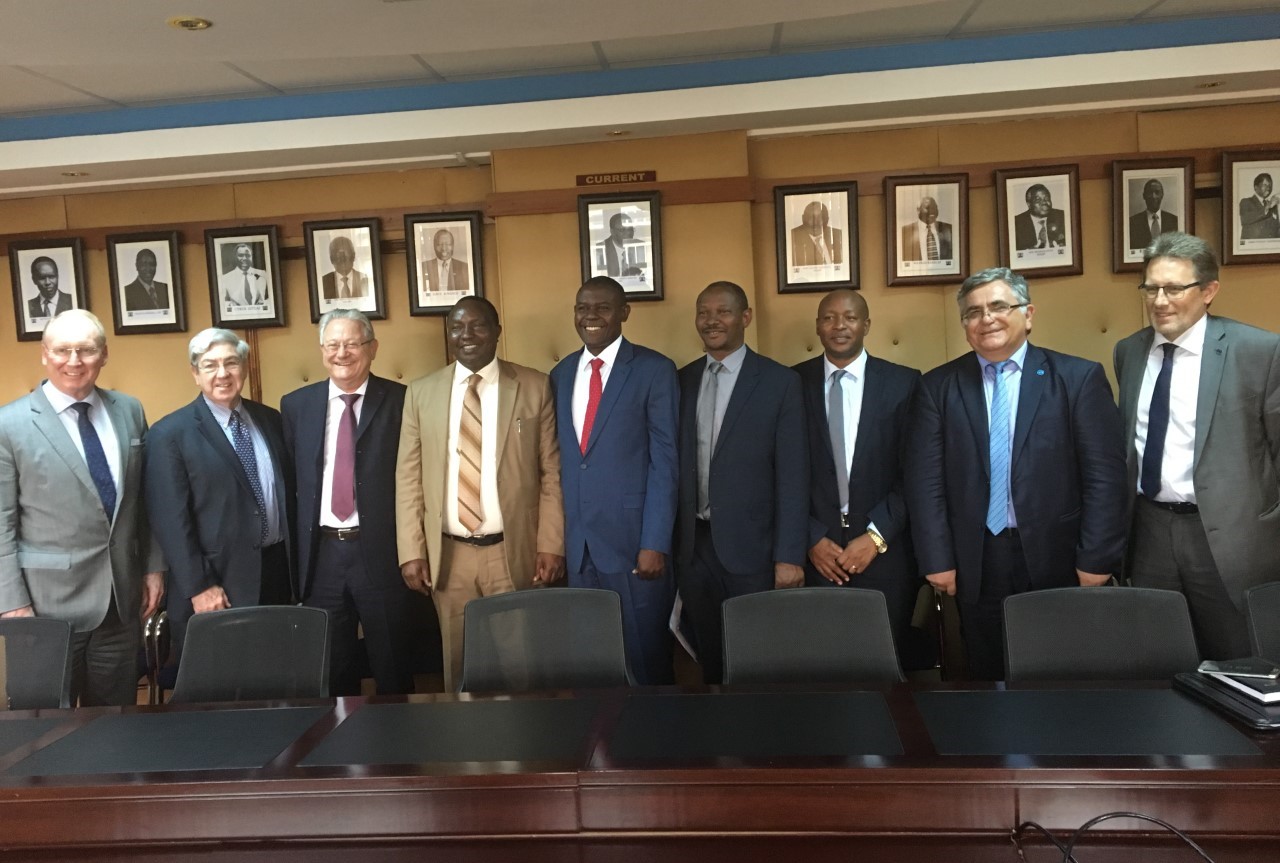 The ISTC Management delegation at a meeting in the Kenyan MoI
Annual Reports
Annual Reports
The electronic version of the 2019 Annual Report
2018 Audited Financial Report
view
Значимы проект
See ISTC's new Promotional video view

Subscribe to our newsletters