CBRN COE Project 60 Poised to Assume New Tasks with Respect to Trans-border Cooperation on Nuclear Security among Participating African States
19.06.2019
On 14 June 2019 the Fifth Steering Committee meeting of the CBRN CoE Project 60 "Support to the Centre of Excellence of Eastern and Central Africa in Nuclear Security" took place in la Hulpe hotel, near Brussels, back-to-back with the Sixth International Meeting of CBRN CoE National Focal Points.
Executive Director David Cleave greeted the participants on behalf of ISTC that manages the Project implementation. Ms. Silvia Botton, the DEVCO Manager of P-60, also addressed the SC members, referring to the results achieved so far and the prospects for the implementation.
A review took place of the follow-ups and fulfillment of the decisions from the last year Fourth Steering Committee. On the basis of the presentation by the ENCO Team Leader Mr. Nicolas Delaunay, the SC members assessed the results of the Train-the –Trainer courses, the Table Top and Field exercises and the experts' missions that took place during the last twelve months. Participants paid special attention to the expert findings on the lists of equipment needed by individual countries and exchanged opinions on the way forward. They also identified existing gaps in the monitoring of the trans-border movements of radioactive sources and considered possibility for improvements in the bilateral and multilateral exchange of information, as well as in the conduct of customs inspections on cross border check points.
The Steering Committee also decided on the schedule of future activities, related to the dissemination of the accumulated knowledge and experience.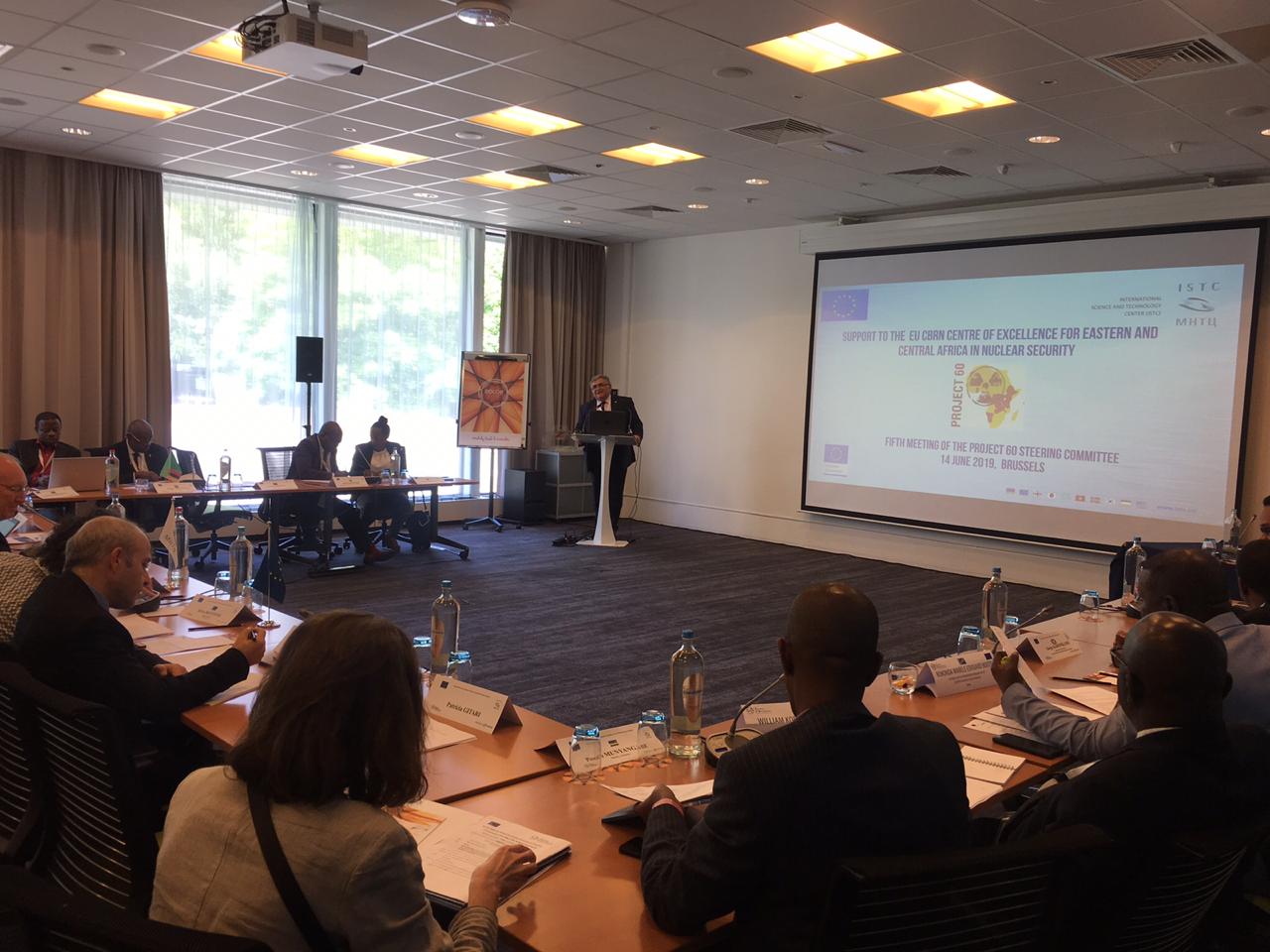 Annual Reports
Annual Reports
The electronic version of the 2018 Annual Report
2018 Audited Financial Report
view
Значимы проект
See ISTC's new Promotional video view

Subscribe to our newsletters