On a Visit to ISTC Main Office Ambassador Kasai of Japan Vows Staunch Support for the Activities of the Center
22.02.2019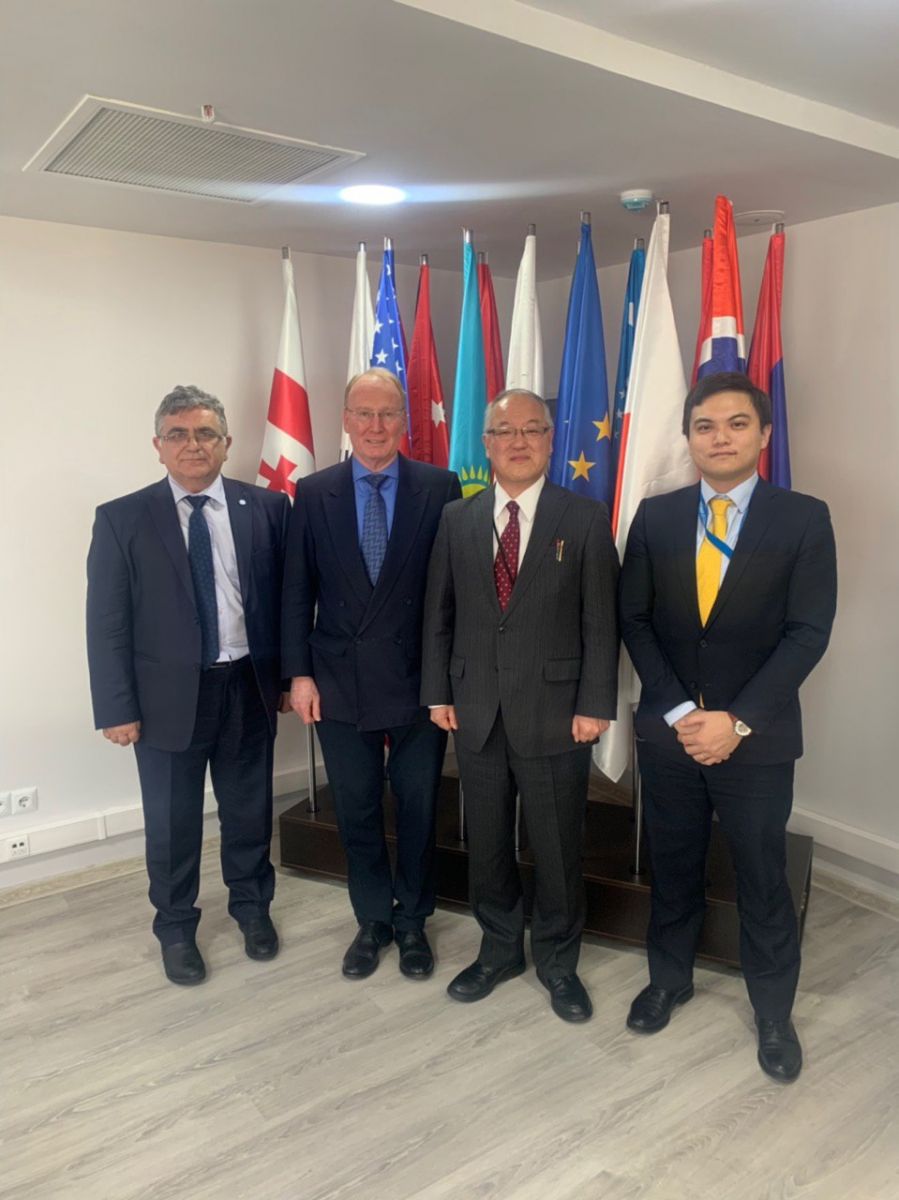 On 22 February 2019, Ambassador Tatsuhiko Kasai, the new Ambassador of Japan to Kazakhstan, visited the ISTC Main Office in Astana, on the invitation by the ISTC Executive Director David Cleave.
In the discussion that ensued the two interlocutors underlined the key role Japan plays in ISTC, as a founding State Party, an active member of the Governing Board, and Chair of the Scientific Advisory Council.
Today Japan is funding or co-funding nine regular ISTC projects worth over USD 1,4 million, in addition to financing scientists' attendance of various academic events. Telling examples in that regard are the project on eliminating chemical toxicants at the former
Semipalatisk
nuclear test site or the research on plague epidemics at the Kazak Scientific Center for Quarantine and Zoonotic Diseases. On the other hand, ISTC engaged in intensive cooperation with Japan in overcoming the consequences of the Fukushima incident.
Ambassador Kasai thanked for the introductory visit to ISTC HQ and the debrief he received on the transition of the organization and its outreach to potential new members and partners. He confirmed the staunch support of Japan to ISTC's activities.
Kamen Velichkov, ISTC SPM and Diplomatic Advisor, and Yuma Tanaka, Attaché, Economic and Economic Cooperation Department, Japanese Embassy, attended and participated in the meeting.
Annual Reports
Annual Reports
The electronic version of the 2018 Annual Report
2018 Audited Financial Report
view
Значимы проект
See ISTC's new Promotional video view

Subscribe to our newsletters