ISTC and Mongolia Working Closely Together
19.02.2019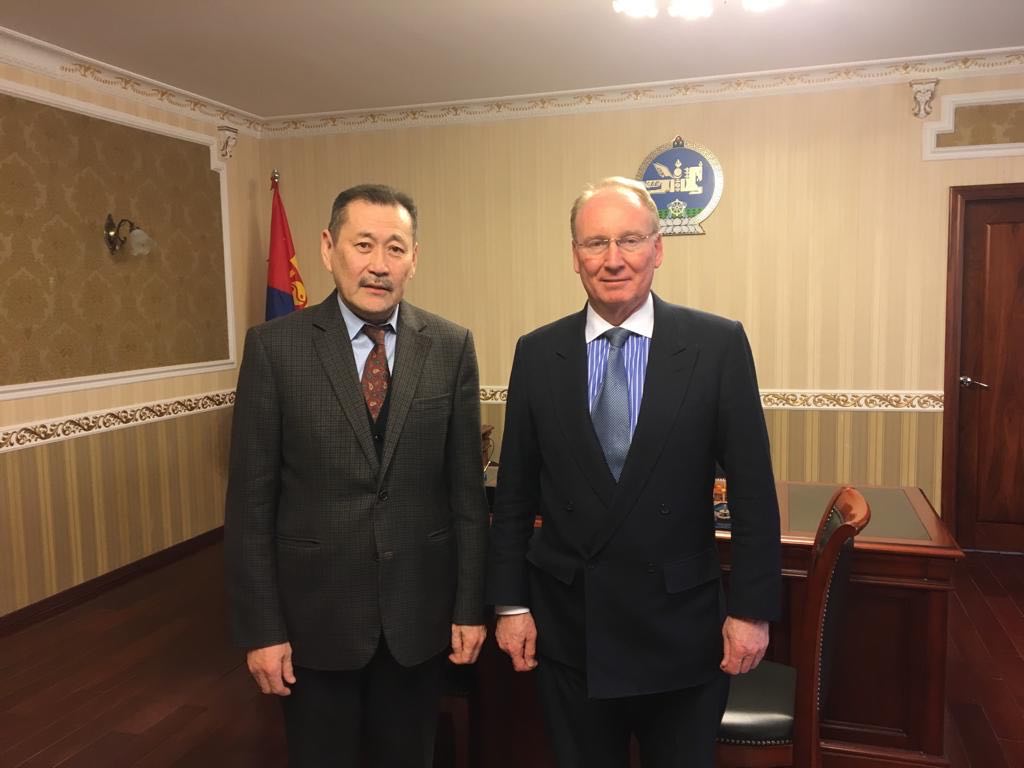 On 19 February 2019 ISTC Executive Director David Cleave visited the Embassy of Mongolia in Astana to discuss with Ambassador Luvsan Battulga the cooperation between ISTC and Mongolia on topics of common interest and the prospects for further and more structured relationship between Mongolia and ISTC.
The cooperative relations between Mongolia and ISTC in the recent years have an impressive record: Many Mongolian experts received specialized training within the framework of the ISTC-implemented CBRN CoE Project 53 on bio-safety and bio-security in Central Asian countries. Mongolian representatives presented their achievements at the Biological Weapons Convention Meeting of Experts in August 2018, in Geneva.
Building on the outcomes of an earlier EU – funded project in Mongolia, for strengthening the nuclear regulatory and technical capabilities, ISTC hosted Mongolian experts as participants in the Regional Radiological Emergency Response Exercise "SUNKAR" that took place in Astana.
Mongolia participates in the EU – funded ISTC Targeted Initiative - CBRN Export Control on Dual-Use Materials and Intangible Technologies in Central Asia, designed to engage the academic community in the CBRN area of knowledge involved in technology transfers.
Mongolia may make further use of the existing partnership with ISTC that supports civilian science and technology, and application of technical expertise to peaceful R&D fields to address national needs, security challenges and non-proliferation.
The meeting was attended by Mr. Lkhagva Baatarchuluun , Councillor at the Mongolian Embassy; and Kamen Velichkov, ISTC SPM and Diplomatic Advisor.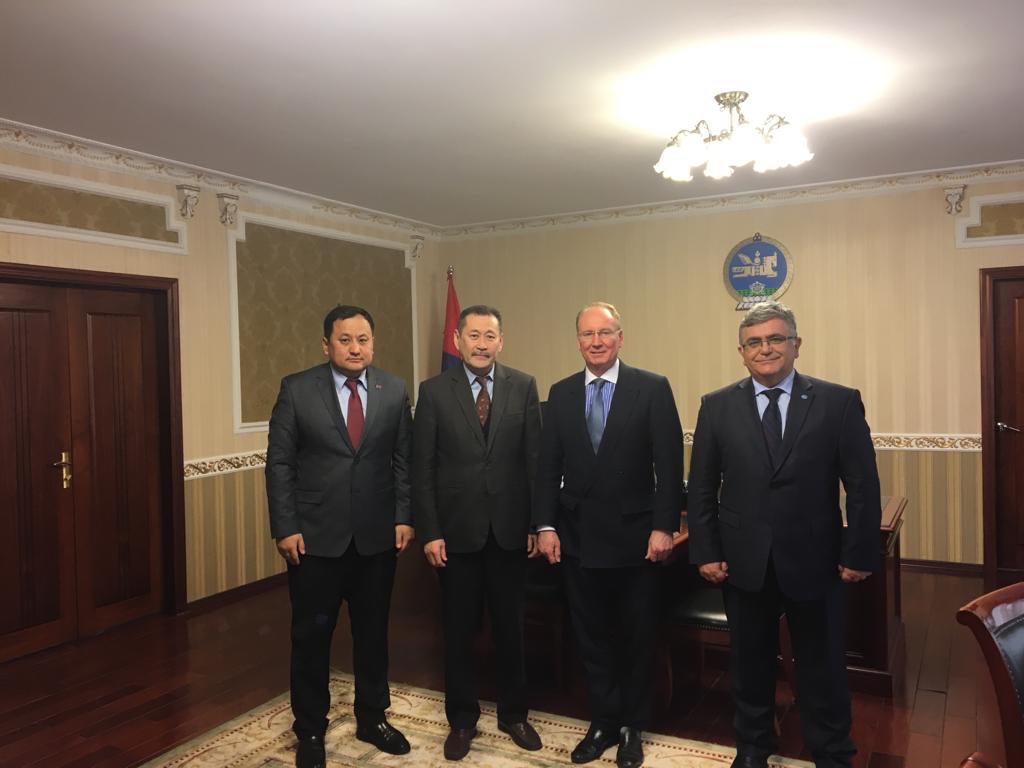 Annual Reports
Annual Reports
The electronic version of the 2019 Annual Report
2018 Audited Financial Report
view
Значимы проект
See ISTC's new Promotional video view

Subscribe to our newsletters