The X International Scientific Symposium "The physics and chemistry of carbon materials and nanoenergetic materials"
02.10.2018
The X International Scientific Symposium "The physics and chemistry of carbon materials and nanoenergetic materials" was held in Almaty on September 12-14 and organized by the Institute of Combustion Problems and partially financed by the International Science and Technology Center under the "Science Workshops and Seminars Program".
During the opening ceremony Dr. Burkitbayev, Pro-rector of the Kazakh National University, thanked the ISTC for the financial support and expressed his thoughts for future collaboration. Professor Mansurov, the General Director of the Institute of Combustion Problems, also conveyed his appreciation for the ISTC for making it possible to bring leading international scientists to the Symposium from 9 countries including the UK, US, EU and Uzbekistan. He noted that the research presentations of the Symposium will be published in international magazines and a special issue of the Institute's journal.
Mr. Turebayev, Deputy Executive Director of the ISTC, welcomed participants of the Symposium and briefly informed about the ISTC changes in the project proposal submission process and encouraged young scientists to take part in the scientific research projects.
The event brought together about 80 scientists and young PhD students from over 10 countries to discuss various issues, share their own research, provide results and establish scientific collaboration and develop new partnership.
The Symposium was organized for the 10th time that highlights the great interest and continuity of the Institute to share research results and raise new questions for discussion and therefore bring further research topics and outcomes in the future.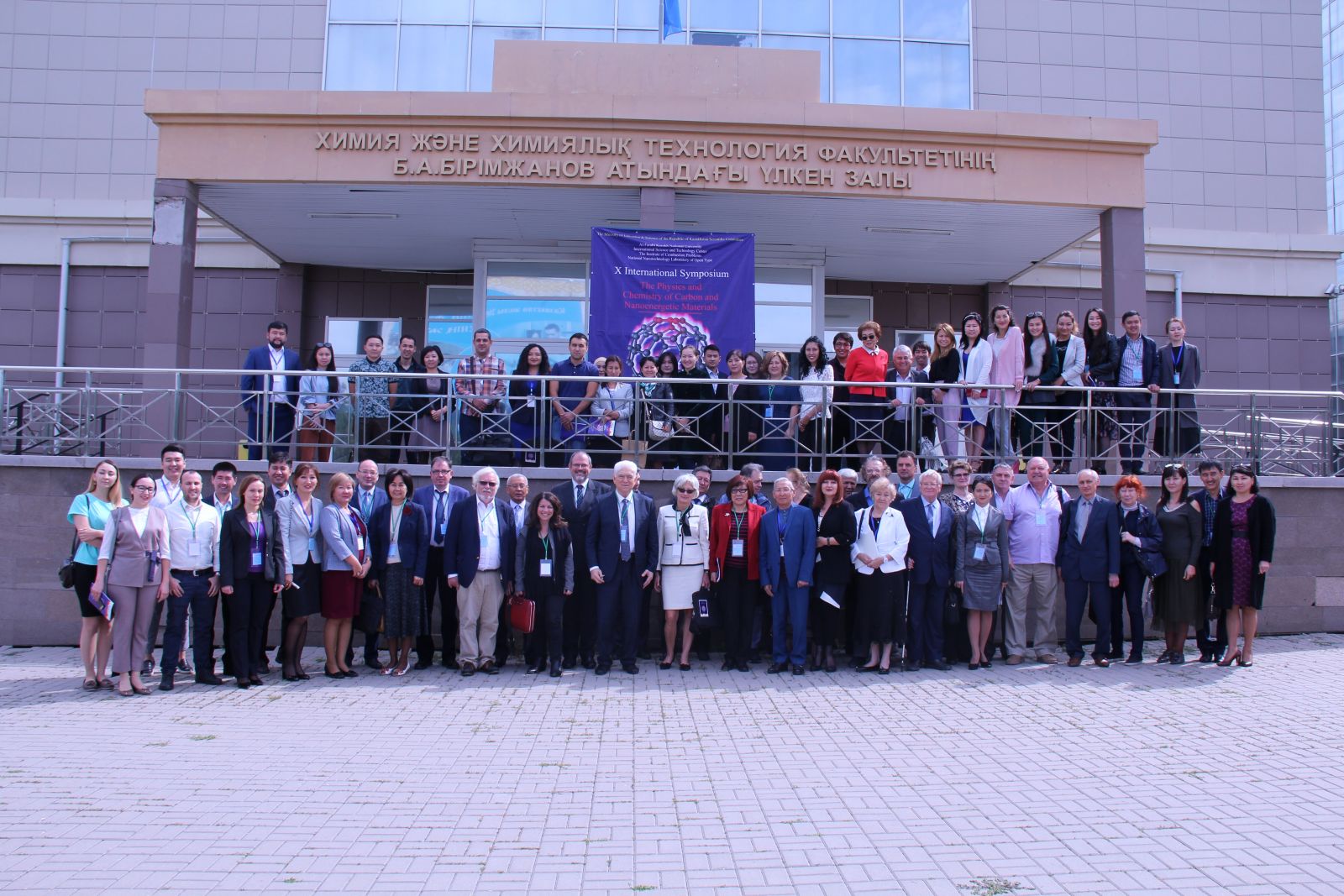 Participants of the The X International Scientific Symposium "The physics and chemistry of carbon materials and nanoenergetic materials"
Annual Reports
Annual Reports
The electronic version of the 2018 Annual Report
2018 Audited Financial Report
view
Значимы проект
See ISTC's new Promotional video view

Subscribe to our newsletters