ISTC PARTICIPATES IN AN INTERNATIONAL FORUM ON KAZAKHSTAN'S CHAIRMANSHIP OF THE UNITED NATIONS SECURITY COUNCIL
26.04.2018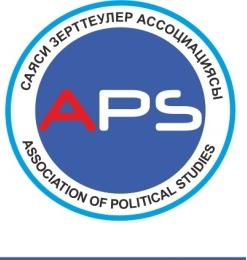 On 26 April 2018, on invitation by the Association for Political Science (APS), ISTC took part in an International Round Table: "Kazakhstan's Chairmanship of the UN Security Council: New Opportunities on a Global Scale", convened at the 'Best Western' hotel in Astana. The forum in Astana was designed to assess the experience Kazakhstan accumulated while presiding the UN Security Council in January 2018, and the contribution the first Central Asian country, sitting on the Council, made to the improvement of its methods of work and overall reform efforts. On 18 January 2018, the Kazakh Presidency held a high-level thematic briefing of the UN Security Council. chaired by President Nazarbayev, on the theme of non-proliferation complemented by confidence-building measures – two topics that form the core of the country's legacy and interests, given Kazakhstan's outstanding record in nuclear non-proliferation and valuable contribution to vitally important international negotiations on Iran and on Syria.
In his remarks Dr. Kamen Velichkov, ISTC SPM and Diplomatic Advisor, expressed inter alia high appreciation for the cooperation of Kazakhstan with ISTC, headquartered in Astana, in preventing the spread of weapons of mass destruction by training the next generation of non-proliferation specialists and disseminating timely information and analysis. For more than a quarter of a century ISTC offered scientists in countries that previously hosted elements of CBRN warfare programs the opportunity to apply their talents to peaceful research and business activities. Some 75,000 scientists and engineers from dozens of countries have participated in projects and seminars under the auspices of the ISTC. In Kazakhstan alone ISTC has funded 212 projects, worth approximately USD 77,2 million, in areas such as: biotechnology, environment, fission and fusion nuclear reactors, new materials, chemistry and medicine. In this sense ISTC is instrumental for the implementation of Kazakhstani initiatives to address the conflict prevention – sustainable developments nexus on the United Nations agenda and to generate par excellence confidence-building measures.
The Round Table, moderated by Prof. Karlygash Nugmanova, APS Director, included participants from Belgium, Germany, the UK, Russia, Azerbaijan, Armenia, Georgia, Kyrgyzstan, Uzbekistan, Tajikistan, and leading Kazakhstani MPs, government officials, IR experts, civil society and youth organizations. Prominent speakers were: Prof.Tuletai Suleimenov, former Foreign Minister; Prof. Serik Seidumanov, member of the Majlis; Prof. Dr. Zarema Shaukenova, Director, Kazakhstani Institute for Strategic Studies; Ass. Prof. Matthias Dornfeldt, the Berlin Club; publisher Gary Cartwright, EU Today; Mr. Malkhaz Gulashvili, the Georgian Times; Dr. Mehmet Durre, Lomonosov State University; Prof. Dr. Alexander Kobrinsky, Director, Ethno-National Strategies Center, Moscow; Ms. Karine Gevorgyan, leading Armenian political commentator and others.
The Association of Political Studies in Kazakhstan is the local chapter of the Paris -based International Association for Political Science (IPSA), functioning under the aegis of UNESCO with the aim 'to support the academic freedoms needed for the social sciences to flourish' The special mandate of IPSA is to build academic networks linking East and West, to create an inclusive and global political science community, and, in so doing, to contribute to the quality of public deliberation and decision-making as well as to the understanding of an increasingly interconnected political world.
Annual Reports
Annual Reports
The electronic version of the 2017 Annual Report
and2017 Audited Financial Reportis available by downloading the pdf file from this website
view
Значимы проект
See ISTC's new Promotional video view