ISTC congratulates the Nuclear Technology Safety Center of Kazakhstan on its Twentieth Anniversary
28.02.2018
On 16 February 2018, in Almaty, the Nuclear Technology Safety Center (NTSC) of Kazakhstan celebrated its twentieth anniversary. The Organization has a lot of reasons to be proud of its achievements in fulfilling its core mission - to reduce the threat of nuclear weapons, nuclear and radioactive material proliferation. The NTSC record includes a vast number of projects providing scientific and technical support to the national regulator - the Committee for Atomic Energy Control and Supervision of the Ministry of Energy.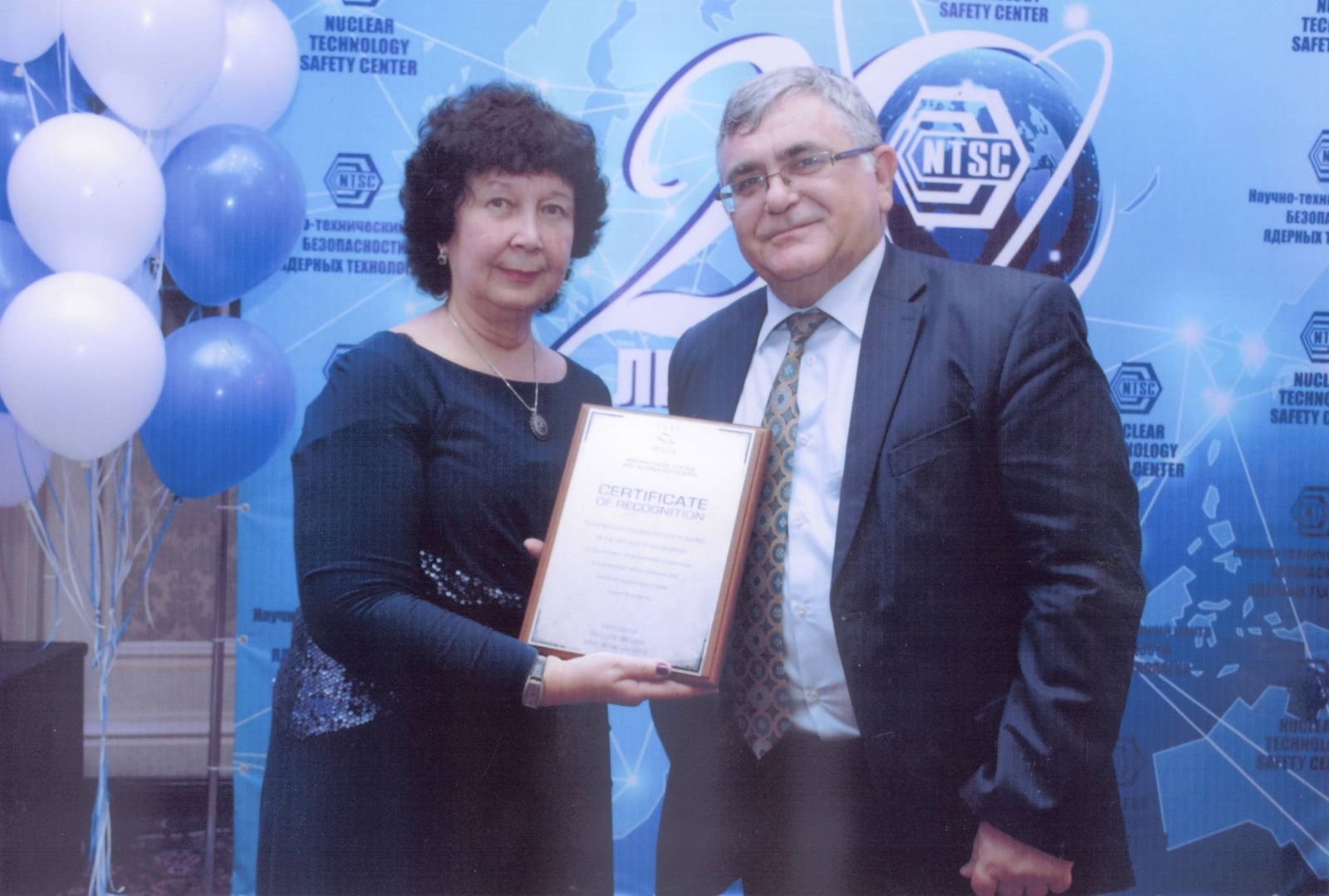 In many aspects, NTSC is the international interface of nuclear science in Kazakhstan. International cooperation in the field of nuclear and fusion energy, reactor physics and radiation material science, radioecology, new conversion and nuclear technologies, export control and nonproliferation – these areas but a few of the impressive range of scientific areas where NSTC has made inroads. The Center is an excellent partner to international organizations active in the area of nuclear safety and non-proliferation. That explained the presence at the NTSC jubilee celebration, among the elite representatives of the Kazakhstan nuclear science and administration, of several major international partners to NTSC - from the United States, Norway, and the International Science and Technology Center.
In the span of twenty years, NTSC has been the leading implementing organizations in ten ISTC projects and remains continuously engaged with the new project CBRN Export Control on Dual-Use Materials and Technologies in Central Asia.
To acknowledge the successful cooperation, ISTC Executive Director David Cleave sent to NSCT Executive Director Prof. Irina Tazhibayeva a special Certificate of Recognition alongside with heartfelt congratulations that were conveyed by Kamen Velichkov, ISTC SPM and Diplomatic Advisor.
Annual Reports
Annual Reports
The electronic version of the 2017 Annual Report
and2017 Audited Financial Reportis available by downloading the pdf file from this website
view
Значимы проект
See ISTC's new Promotional video view