The representatives of the Ministry of Trade and Industry of Singapore have visited the ISTC's headquarters in Astana on 18 August 2017
29.08.2017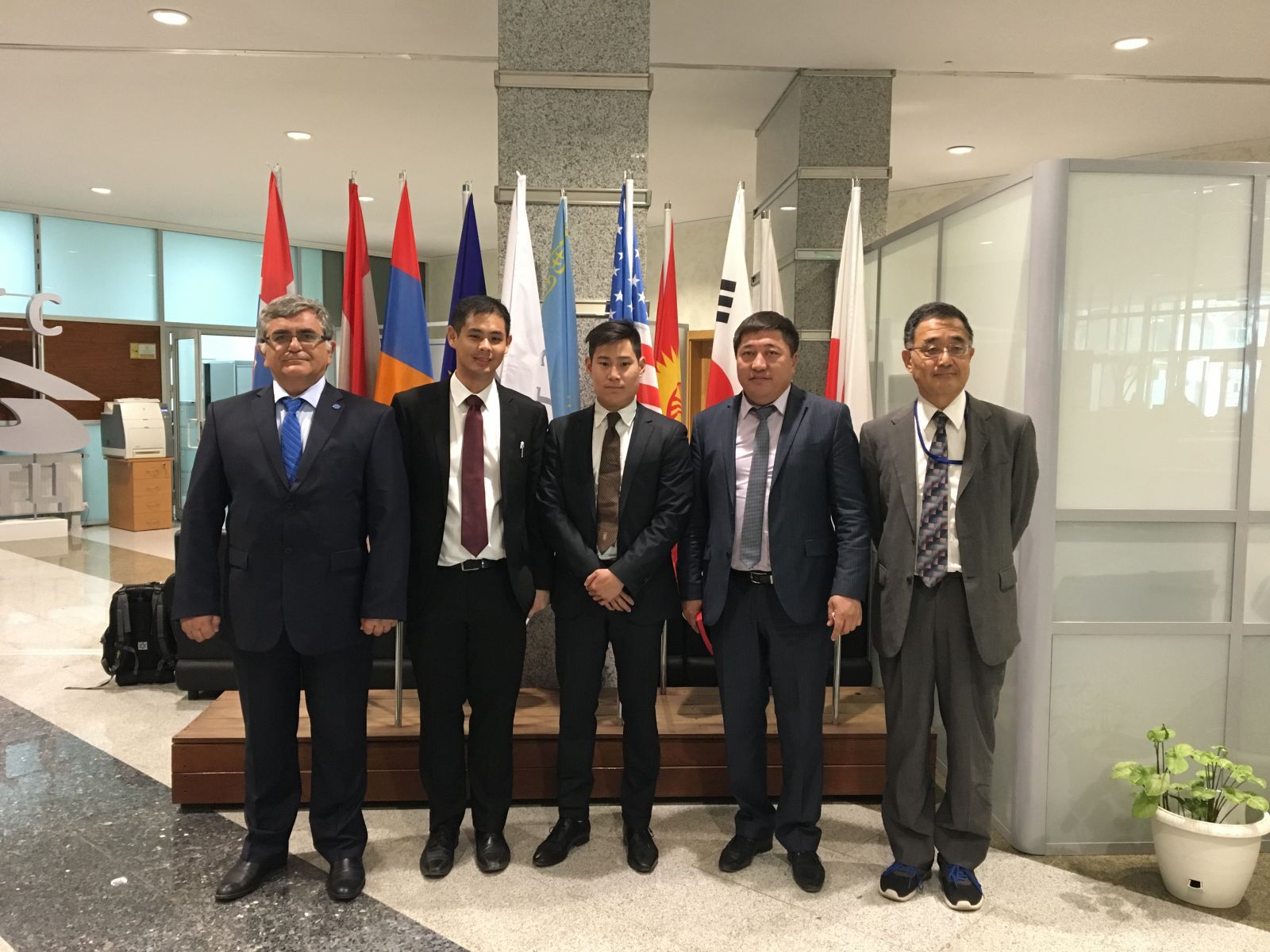 ISTC DED Mr. Aidyn Turebayev, SPM and Political Adviser Mr. Kamen Velichkov, SPM Mr. Akira Nakanishi met with the representatives of the Ministry of Trade and Industry of Singapore Mr. Jasper Wong, Assistant Director of the Emerging Markets Division, and Mr. NG Ee Yen, Assistant Director of the Chongqing Connectivity Initiative Office.
During the meeting the Guests have acquainted with the ISTC achievements, ongoing activities and future plans.
It was noted that Singapore is a strategic country for ISTC and that cooperation in the frame of the ISTC's projects in Asia would be highly appreciated.
Annual Reports
Annual Reports
The electronic version of the 2018 Annual Report
2018 Audited Financial Report
view
Значимы проект
See ISTC's new Promotional video view

Subscribe to our newsletters