Hydrogen Energy Seminar
19.07.2017
ISTC along with EU Commission and the Clinic of Professor Khachatryan, sponsored a Conference at the EXPO Congress Theater on 17th July, 2017 on the subject of Hydrogen Energy and new ways of its use in Medicine and Daily life.

The ISTC Executive Director gave the opening speech followed by EU Ambassador Mr. Traian Hristea, Head of the European Union Delegation to the Republic of Kazakhstan.

The Conference hosted by Professor Ashot Khachatryan focused on new and alternative medical practices, applications and treatment using Hydrogen Energy and showing ways of generating hydrogen for medical applications.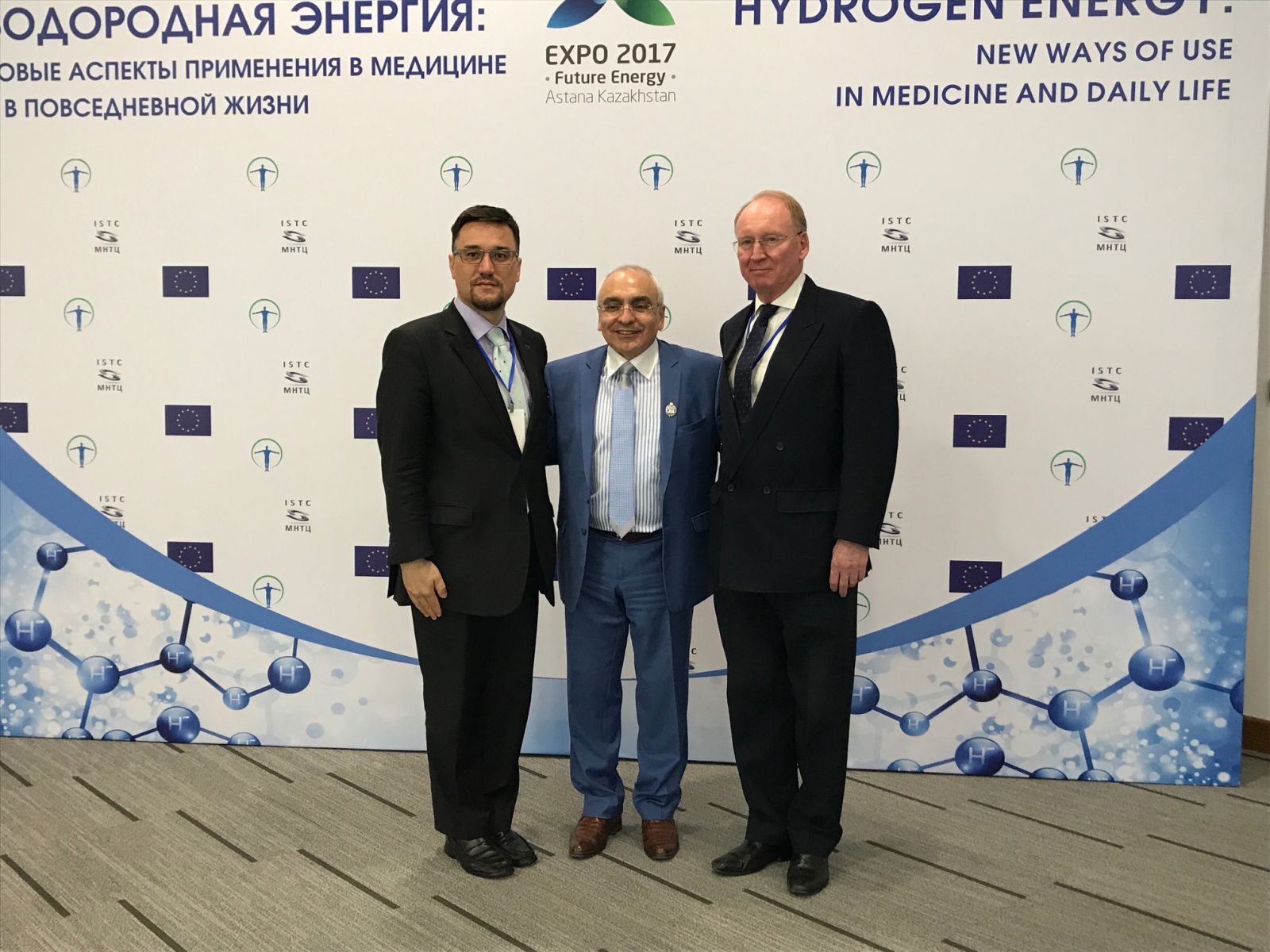 Annual Reports
Annual Reports
The electronic version of the 2018 Annual Report
2018 Audited Financial Report
view
Значимы проект
See ISTC's new Promotional video view

Subscribe to our newsletters