Euratom ratifies the ISTC Continuation Agreement as the European Union reaffirms staunch support for the organization
29.05.2017
Euratom ratifies the ISTC Continuation Agreement as the European Union reaffirms staunch support for the organization
On May 26, 2017 ISTC Executive Director David Cleave visited the EU Delegation to Kazakhstan to receive from the EU Ambassador Traian Hristea the letter from Mr. Neven Mimica, European Commissioner for International Co-operation and Development, notifying the approval by EURATOM of the Agreement continuing the International Science and Technology Center. The European Union is a major ISTC Party and donor. This act will greatly enhance the entry into force of the new ISTC Agreement and will encourage and facilitate the ongoing transition of the organization.
The numerous examples of beneficial cooperation between the ISTC Secretariat and the EU Delegation in Kazakhstan include also several upcoming Astana EXPO 2017 related events.
On June 14, 2017 the European Delegation will actively participate in the ISTC Special day at EXPO 2017, the international Conference: Future of Energy and Technology and the Regional Radiological Emergency Response Table-Top Exercise "SUNKAR". In its turn, the ISTC Secretariat is ready to render assistance in the preparation of the EXPO Innovation Forum, sponsored by EC DG Research and Technology Development, and the EU Energy Week in coming July.
Within the activities to celebrate the Europe Day 2017, the EU Delegation is organizing an EU Project Fair on May 31, 2017, in which the EU-funded and ISTC-implemented CBRN CoE Project 53 and Project 60 will participate. At the EXPO 2017 grounds ISTC and the EU Delegation will jointly launch on June 21, 2017 a new regional project in Central Asia within the framework of the EU P2P export control program for dual use goods. It will be funded by the EC Instrument contributing the Stability and Peace.
The meeting at the EU Delegation was also attended by Zoltan Szalai, EUDEL Head of Political, Press and Information section, and Kamen Velichkov, ISTC Senior Program Manager and Diplomatic Advisor.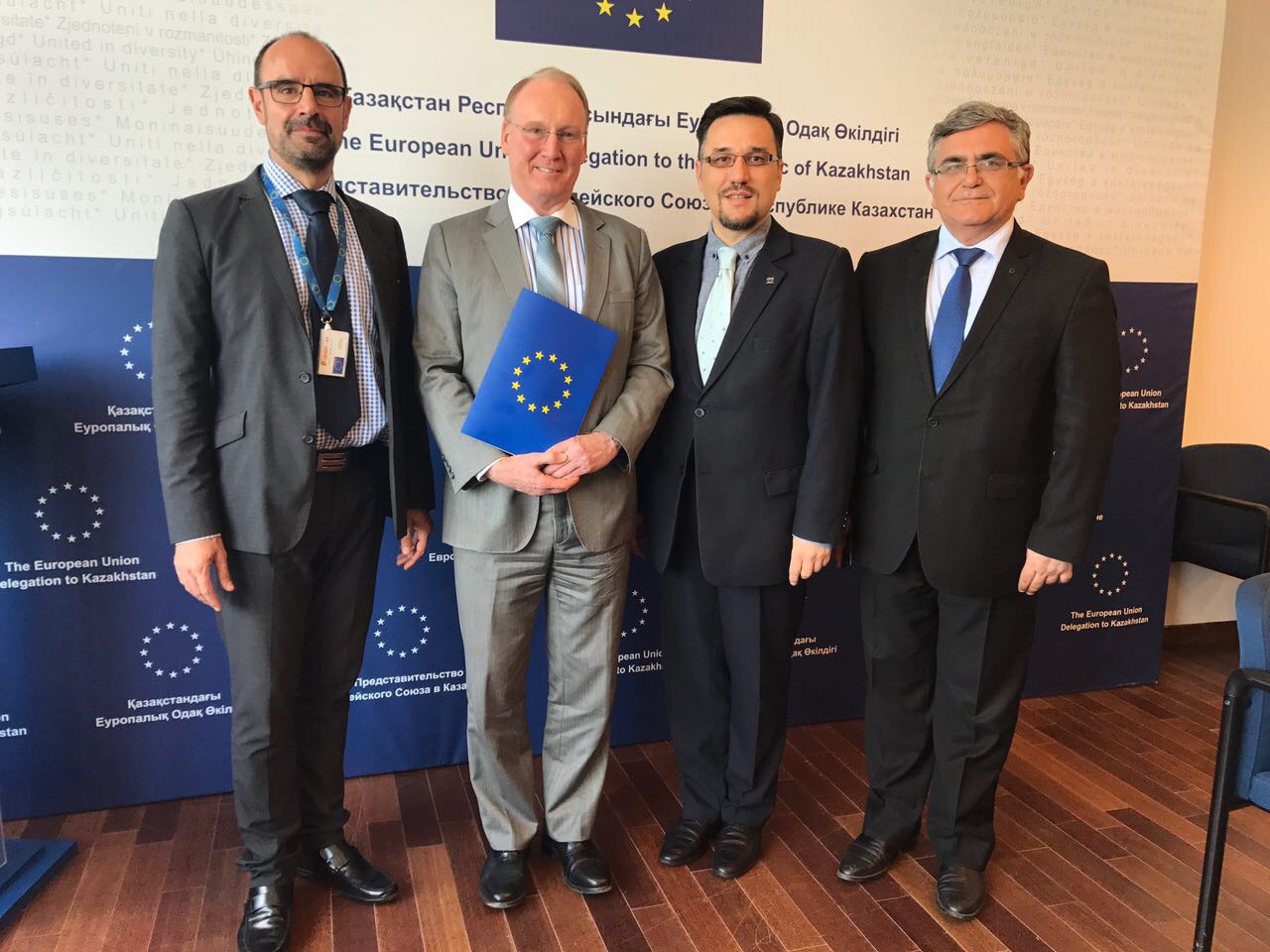 Annual Reports
Annual Reports
The electronic version of the 2017 Annual Report
and2017 Audited Financial Reportis available by downloading the pdf file from this website
view
Значимы проект
See ISTC's new Promotional video
view