ISTC supports an international conference "Marrakesh – 2016: Mechanisms for the Implementation of the Paris Climate Agreement" held in Astana
05.12.2016
The ISTC Executive Director David Cleave addressed on 28 November 2016 an international conference in Astana, convened by the Ministry of Education and Science (MES) and the Scientific Educational Centre "Green Academy", entitled: "Marrakesh – 2016: Mechanisms for the Implementation of the Paris Climate Agreement". Deputy Minister of Energy Bakhytzhan Dzhaksaliev greeted the participants from various Kazakhstani governmental agencies, private companies, and international experts, pointing out the importance Kazakhstan attributes to the diversification of the energy production in the country and the introduction of low carbon technologies. Askar Zharkenov, Head of MES Science Committee, underlined the role of scientists and researchers in this process. Georgy Safonov, Director of the Centre for Environmental Management; Alexei Cherednichenko, USAID Kazakhstan Climate Change Mitigation Program; Christopher Scott Peters, Minas Energy, Canada, and other experts discussed the outcomes of the Marrakech Climate Change Conference and the international cooperation in the field of "green" technologies.
The conference recommended the elaboration of a National Strategy for transition towards low carbon development by an inter-agency working group of the "Green" Economy Council under the President of the Republic, as well as measures for raising public awareness and interaction with the Global Environment Fund (GEF) and the Green Climate Fund.
ISTC, traditionally a non-proliferation organization, has accumulated valuable experience in environmental remediation, and offers scientists from various energy-related fields opportunities for networking and exchange of experience.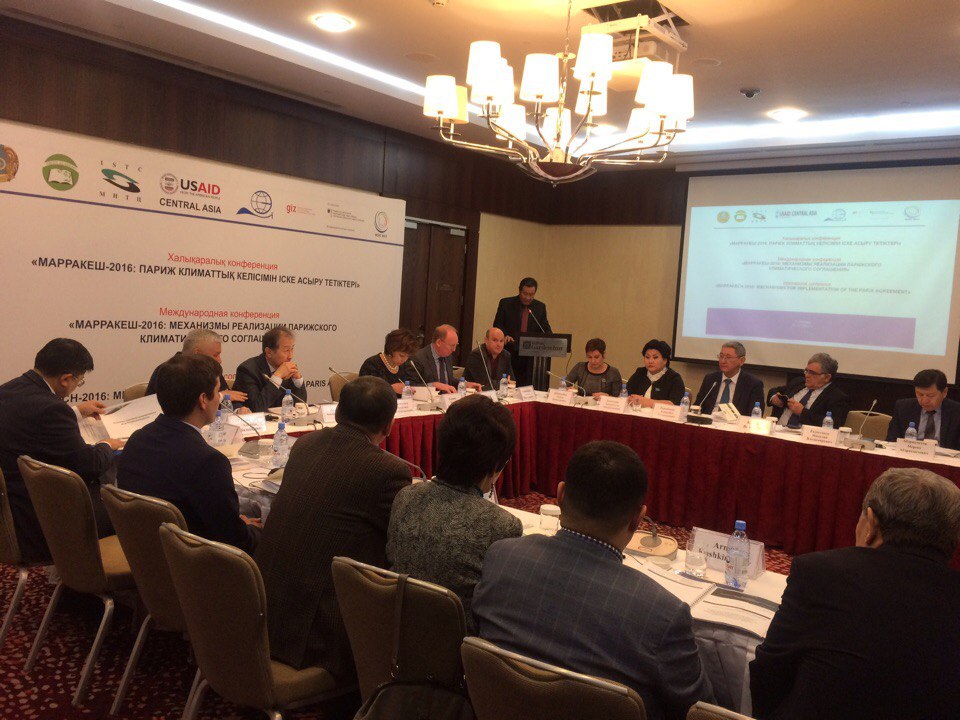 Annual Reports
Annual Reports
The electronic version of the 2018 Annual Report
2018 Audited Financial Report
view
Значимы проект
See ISTC's new Promotional video view

Subscribe to our newsletters