ISTC signed the Agreement on participation in"EXPO-2017".
04.08.2016
The International Science and Technology Center signed the Agreement on participation in"EXPO-2017".
On August 4, 2016 a meeting of the Commissioner of the International specialized exhibition "EXPO-2017", Rapil Zhoshybayev and Executive Director of the International Science and Technology Center (ISTC), a Commissioner of the organization ISTC for "EXPO-2017", took place in the building of the MFA.
Since 2015, upon the invitation from the Head of State, the ISTC is headquartered in Astana. The ISTC has already funded over 3000 projects worth over $1 billion US dollars.
During the meeting the parties discussed the terms of participation of international organizations in the "EXPO-2017" and ways of cooperation in science and technology. R. Zhoshybayev informed about the preparations for the "Expo-2017", international participants and noted the high importance of the participation of international organizations. ISTC Executive Director spoke about the Center's activities and plans for presenting the organization at the Exhibition. According to David Cleave, the main mission of the organization is to establish business contacts between scientists from Kazakhstan, Armenia, Tajikistan, Kyrgyzstan and Georgia with their peers and research organizations in the EU, Japan, the Republic of Korea, Norway and the United States. He stressed the role of "EXPO-2017" in the fulfillment of this mission, called the exhibition an excellent platform to showcase ISTC achievements and partnerships.
Following the meeting, the parties signed an Agreement on the participation of the ISTC in "EXPO-2017".
The International Science and Technology Centre (ISTC) has become 16th international organization, officially confirming their participation at the exhibition. In addition to ISTC, UNDP, UNESCO, UNIDO, UNICEF, ESCAP, OECD, IAEA, the World Bank, the UN initiative "Sustainable Energy for All", the Energy Charter, the World Petroleum Council, ISESCO, OPEC, OPEC Fund for International Development and IRENA all confirmed their participation.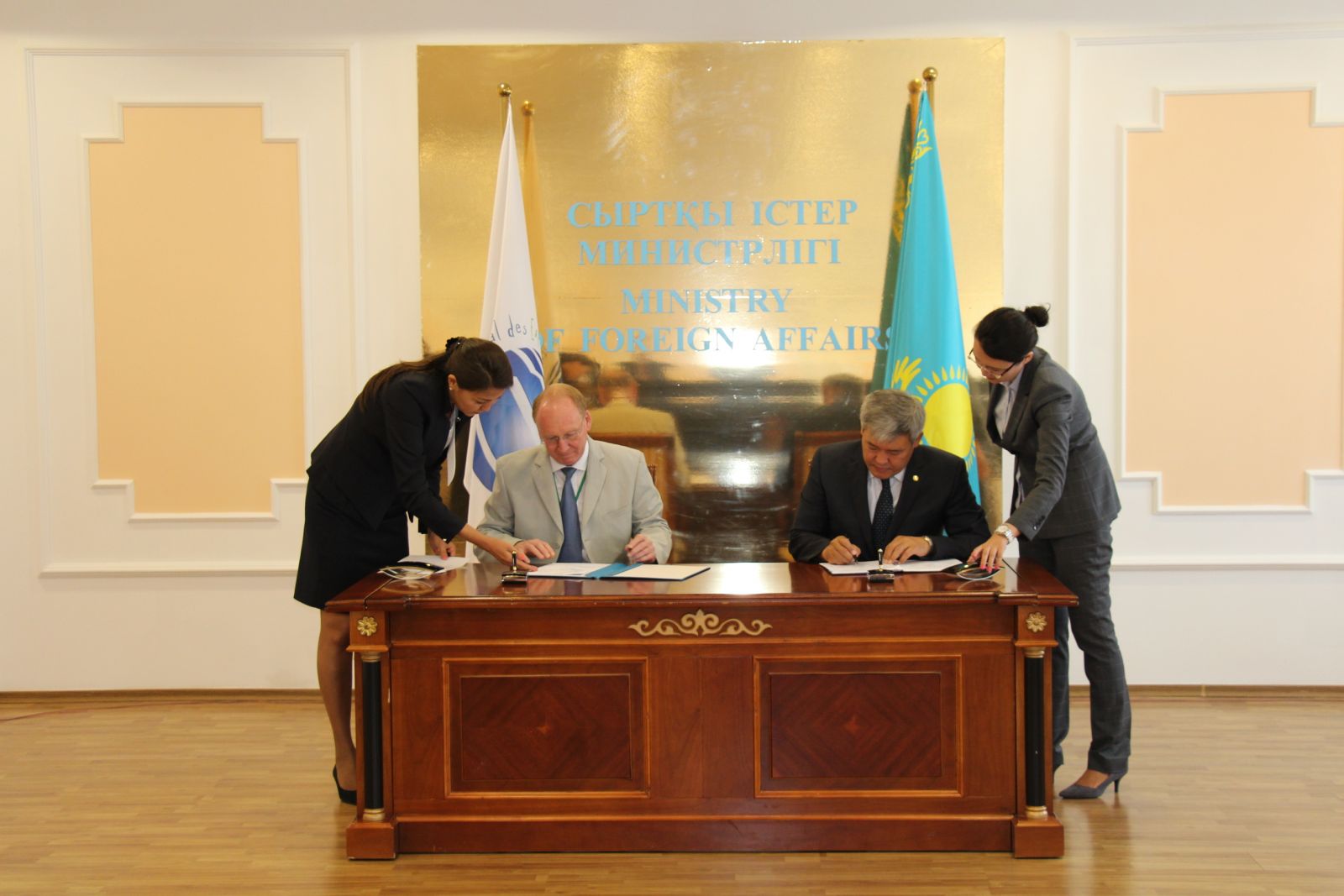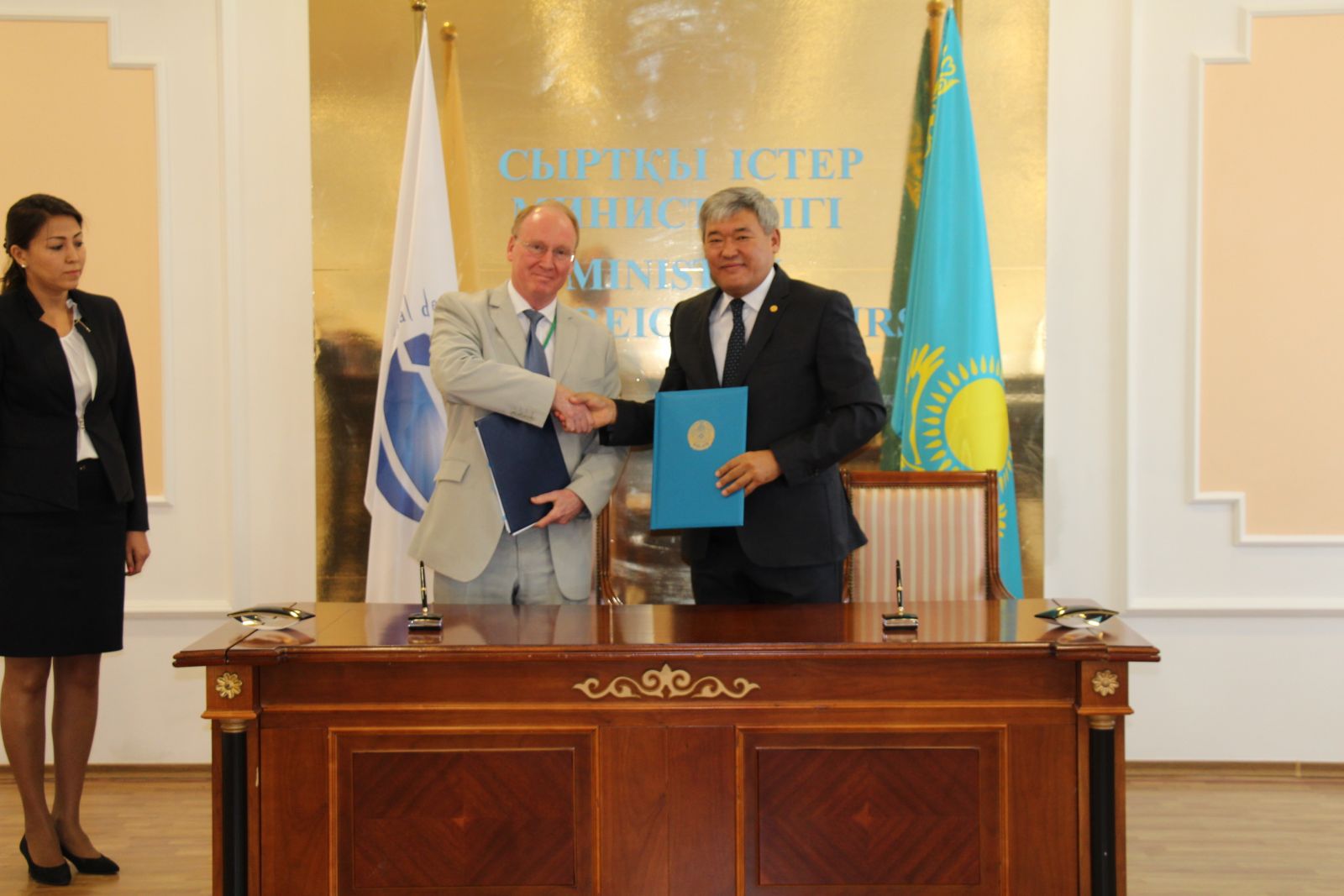 Annual Reports
Annual Reports
The electronic version of the 2018 Annual Report
2018 Audited Financial Report
view
Значимы проект
See ISTC's new Promotional video view

Subscribe to our newsletters